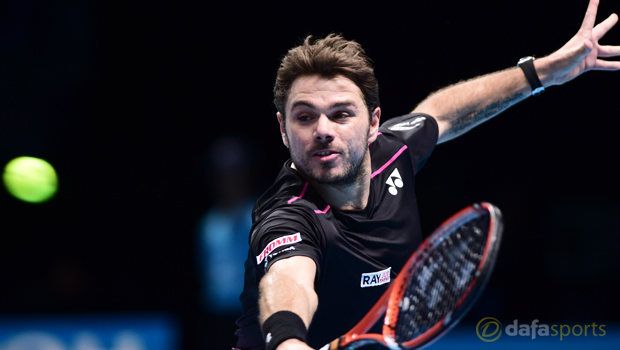 Stan Wawrinka percaya keluar awal Novak Djokovic dan kemenangan Rafael Nadal di Monte Carlo telah membuat hal-hal yang sangat menarik di depan pertahanan Perancis Terbuka.
Bintang Swiss adalah salah satu dari beberapa pemain untuk mengalahkan Djokovic di 2015 ketika ia mengklaim kemenangan empat set di final di Roland Garros, dalam proses mencegah nomor satu dunia dari menyelesaikan karir Grand Slam.
Bentuk dominan Serbia terus hingga 2016 sebelum ia menderita kekalahan mengejutkan ke Republik Jiri Vesely di babak kedua pekan lalu di Monako.
Mungkin lebih mengkhawatirkan bagi Djokovic adalah bentuk Rafael Nadal, yang mengalahkan Wawrinka dan Andy Murray sebelum menenggak Gael Monfils di final untuk menunjukkan dia mendekati bentuk terbaiknya.
The 'King of Clay telah berjuang dengan cedera selama beberapa tahun terakhir tapi setelah hanya kalah sekali di Roland Garros antara tahun 2005 dan 2014, akan dipompa untuk Prancis Terbuka.
Nadal bermain lagi pekan ini di Barcelona, tetapi Wawrinka adalah salah satu pemain untuk melewatkan acara dalam persiapan untuk turnamen mendatang di Madrid dan Roma.
Peristiwa-peristiwa yang tradisional tune-up untuk Prancis Terbuka dan Wawrinka mengakui hasil pekan lalu telah membuat mereka bahkan lebih penting di depan pertahanan di Roland Garros.
Wawrinka mengatakan: "Ini memungkinkan dia (Djokovic) untuk mengambil sedikit waktu untuk dirinya sendiri. Dari segi teknis dia tahu persis apa yang dia inginkan tahun ini.
"Tapi kemenangan Rafa akan mengubah situasi, ia akan kembali menemukan kepercayaan diri.
Dia memenangkan gelar besar, bermain sedikit lebih baik daripada apa yang kita lihat dalam beberapa bulan terakhir. Saya percaya bahwa itu akan membuat Madrid dan Roma yang menarik dan sangat penting untuk semua orang."
Meski kalah di Kerajaan tersebut, Djokovic saat ini 1,80 favorit untuk memenangkan Perancis Terbuka menjelang Nadal di 4.33 sementara Wawrinka tersedia pukul 11.00.
Leave a comment