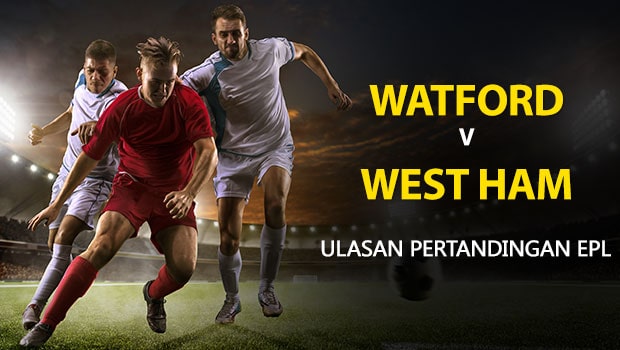 Aksi Liga Premier berlanjut akhir pekan ini saat Watford akan menjamu West Ham di Vicarage Road.
Mari kita lihat lebih dekat di mana nilainya berada dalam pertarungan ini.
Pilihan Dafabet
Team to Win (Waktu Reguler)
• Watford FC: 2.22
• Gambar: 3.65
• West Ham United: 3.27
Penyebaran
• Watford -0.5: 2.23
• West Ham United +0.5: 1.74
Total
• Lebih dari 2,5: 1,73
• Di bawah 2.5: 2.20
Yang Harus Diperhatikan
Seri: Ada sekitar 27 persen peluang pertandingan ini berakhir seri. Itu terjadi di bawah 25 persen sims AccuScore, menunjukkan tidak ada nilai tambah pada pilihan.
Skor yang diproyeksikan adalah 1,68 – 0,71, mendukung Watford.
Total: Ada peluang 45 persen total skor gabungan tetap di bawah 2,5 gol. Itu terjadi pada 57,5 ​​persen simulasi, pilihan tren bintang empat (dari empat). Total skor gabungan rata-rata adalah 2,39 gol.
Summer Moves: Watford memiliki beberapa tambahan penting musim panas ini dengan orang-orang seperti Craig Dawson dan Joao Pedro bergabung dengan tim. Watford memiliki penyelesaian terbaik dalam sejarah klub tahun lalu di Liga Premier, dan akan berusaha membangun momentum itu setelah offseason yang sukses.
Head to Head: Kedua belah pihak terakhir kali bertanding dalam aksi Liga Premeir pada 12 Mei 2019 ketika West Ham menang, 4-1.
Pemimpin yang Diproyeksikan
Javier Hernández memiliki peluang 25 hingga 26 persen untuk mencetak gol akhir pekan ini. Hernández rata-rata 1,22 tembakan secara keseluruhan per sim, 0,61 tembakan ke gawang per dan 0,30 gol per sim.
Gerard Deulofeu memiliki peluang 34 persen untuk mencetak gol bagi Watford. Deulofeu rata-rata 2,31 tembakan keseluruhan per sim, 0,84 tembakan ke gawang per dan 0,41 gol per sim.
Pilihan Analis
Watford untuk menang
Pilihan menunjukkan ada peluang 45 persen Watford memenangkan pertarungan ini. Mereka menang hampir 60 persen dari simulasi, menyarankan beberapa nilai tambah pada pilihan. Nilai samping yang ditambahkan di sini adalah pilihan tren panas dua bintang (dari empat).
Leave a comment