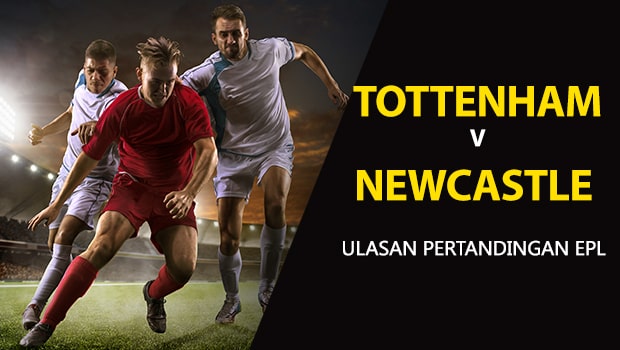 Tottenham dan Newcastle akan bertanding head-to-head akhir pekan ini di Stadion Hotspur karena tim tuan rumah terlihat fokus untuk memastikan mereka tidak mengulangi penampilan yang dilihat penggemar untuk menutup musim lalu. Mereka selesai dengan hanya satu kemenangan dalam lima pertandingan Liga Premier terakhir mereka di 2018-2019; meski masih finis di peringkat empat besar, daftar nama yang dipimpin Harry Kane tampaknya ditakdirkan untuk memiliki hasil yang lebih baik.
Mari kita lihat lebih dekat di mana nilainya berada dalam pertarungan ini.
Pilihan Dafabet
Team to Win (Waktu Reguler)
• Tottenham Hotspur: 1.24
• Gambar: 6.69
• Newcastle United: 13.40
Penyebaran
• Tottenham Hotspur -0.5: 1.63
• Newcastle United +0.5: 2.36
Total
• Lebih dari 3: 1.88
• Di bawah 3: 2.02
Yang Harus Diperhatikan
Seri: Pilihan menunjukkan ada sekitar 27 persen peluang pertandingan ini berakhir seri. Itu terjadi di bawah 25 persen sims AccuScore, menunjukkan tidak ada nilai tambah pada pilihan.
Skor yang diproyeksikan adalah 1,68 – 0,71, mendukung Watford.
Musim 2019-2020 Sejauh Ini: Tottenham belum pernah kalah dalam pertandingan musim ini, meskipun ini masih awal. Mereka membuka musim dengan kemenangan kandang 3-1 vs Aston Villa sebelum berakhir dengan hasil imbang 2-2 di jalan vs Manchester City minggu lalu. Newcastle belum memenangkan pertandingan, memasuki pertandingan ini dengan kekalahan beruntun vs Arsenal dan Norwich City, masing-masing.
Getting Back on Track: Newcastle memasuki musim ini dengan momentum yang cukup besar. Mereka menyelesaikan musim lalu dengan memenangkan 10 dari kemungkinan 15 poin, memberi penggemar sesuatu untuk dinanti musim ini. Mereka memang kehilangan beberapa talenta di offseason, dan itu jelas berdampak saat mereka terus mencari kemenangan pertama mereka di musim 2019-2020.
Head to Head: Kedua belah pihak terakhir kali bertanding dalam laga Liga Premier pada 2 Februari 2019 ketika Tottenham menang, 1-0. Newcastle terakhir kali mengalahkan Tottenham pada Mei 2016.
Pemimpin yang Diproyeksikan
Joelinton memiliki peluang 13 persen untuk mencetak gol bagi Newcastle. Dia rata-rata 1,71 tembakan secara keseluruhan per sim, 0,63 tembakan ke gawang per dan 0,15 gol per sim.
Bagi Tottenham, kita tidak akan memedulikan Harry Kane. Kane memiliki peluang 62 hingga 63 persen untuk mencetak gol, rata-rata 4,11 tembakan secara keseluruhan, 1,73 tembakan ke per gawang dan 0,97 gol per sim.
Pilihan Analis
Under 3
Pilihan menunjukkan ada peluang 51 persen total skor gabungan tetap di bawah 3 gol. Itu terjadi dalam 53 persen simulasi, pilihan tren panas AccuScore bintang empat (dari empat).
Leave a comment