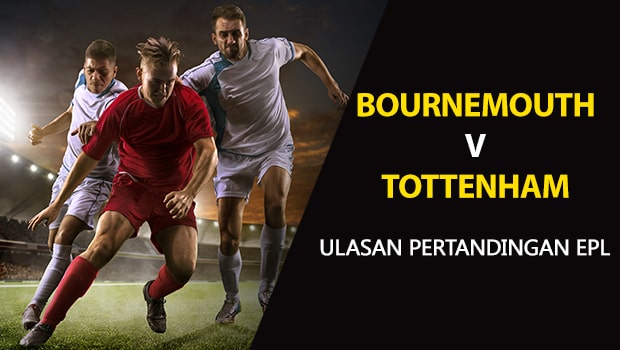 Pertemuan AFC Bournemouth dan Tottenham head-to-head pada akhir pekan ini di Stadion Vitality sebagai Spurs terlihat bangkit kembali setelah kehilangan 1-0 melawan West Ham.
Mari kita lihat lebih dekat dimana untuk nilai yang ada di dalam pertandingan ini.
Pilihan Dafabet
Dafabet Picks
Team to Win (Regular Time)
Bournemouth: 3.95
Draw: 3.92
Tottenham: 1.92
Spread
Bournemouth +0.5: 1.98
Tottenham -0.5: 1.95
Total
Over 3: 2.03
Under 3: 1.87
Yang harus Diperhatikan
Draw: Ada 25.5 persen peluang pertandingan berakhir seri. Ada 23 persen peluang seri di Accuscore sims, menunjukkan tidak ada nilai tambah pada undian.
Skor rata-rata setelah 10.000 simulasi adalah 2.19 – 1.39, lebih menguntungkan Tottenham.
6 Pertadingan terakhir: Bournemouth memiliki 1 kemenangan, 3 kekalahan dan 2 seri dalam 6 keseluruhan terakhir Tottenham memiliki 3 kemenangan dan 3 kekalahan.
Goals-Against: Callum Wilson harus mencetak gol telat melawan Southampton untuk menyamakan masing-masing 3 gol. Hanya Fulham dan Huddersfield yang terdegradasi yang kebobolan lebih banyak di liga daripada Bournemouth.
Head to Head: Pertemuan pertandingan terakhir mereka di Liga Premier pada 26 Desember 2018 ketika Tottenham menang, 5-0. Bournemouth terakhir kali mengalahkan Tottenham di kompetisi manapun pada 16 Februari 1957.
Pemain yang Diproyeksikan
Lucas Moura memiliki peluang 45 persen untuk mencetak gol bagi Tottenham. Dengan rata-rata mencetak 2,01 keseluruhan per sim, 0,78 tembakan ke gawang per, dan 0,61 gol per sim.
Callum Wilson memiliki peluang 32 persen untuk menjaringkan bola bagi Bournemouth akhir pekan ini. Dengan-rata 2,12 tembakan secara keseluruhan per sim, 0,87 tembakan ke gawang per dan 0,38 gol per sim.
Pilihan Analis
Tottenham -0.5
Ada 51 persen peluang Tottenham memenangkan pertandingan ini dengan setidaknya selisih 1 gol. Mereka memenangkan 55 persen sim AccuScore dengan rata-rata +0.80 gol. Kemenangan Tottenham adalah pilihan tren panas 3-star (dari empat).
Leave a comment