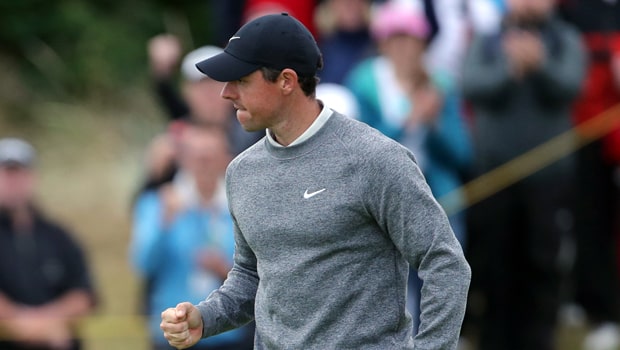 Orang Irlandia, Rory McIlroy, adalah penerima penghargaan PGA Tour Player of the Year yang terbaru, untuk ketiga kalinya, dalam apa yang oleh kebanyakan orang disebut sebagai kontroversial.
Predikat ini berasal dari kenyataan bahwa selama puluhan tahun, siapa pun yang memenangkan PGA pemain tahun ini adalah pemain yang paling di jagokan untuk memenangkan pemain PGA Tour tahun ini.
Itu selalu tampak seperti ramalan dalam golf, karenanya kejutan dari banyak penggemar golf seperti Brooks Koepka, yang memenangkan PGA America's Award yang gagal sebagai pemenang kompetisi.
Pada hari Rabu, McIlroy mengalahkan Brooks Koepka. Bagi sebagian dari mereka, Koepka dengan sengaja ditolak penghargaannya.
Ini bukan karena Rory McIlroy tidak memenuhi syarat atau cukup baik untuk memenangkan penghargaan seperti itu, tetapi karena aturan yang hampir tak terucapkan 'dia yang menang harus menang satu sama lain' yang telah mereka amati selama bertahun-tahun sekarang.
Bahkan McIlroy pasti terkejut karena dia sudah mengira Koepka untuk memenangkan penghargaan pada bulan Agustus, menunjukkan bahwa dia juga percaya pada aturan tidak tertulis.
McIlroy tentu memiliki tahun yang baik, dengan dia memenangkan Piala FedEx, dan kemenangan lainnya juga. Bahkan komisaris Tur PGA menyoroti fakta itu, yang menyatakan "Musim Rory adalah model konsistensi yang diselingi oleh kemenangan tonggak sejarah".
Dan mungkin itu sebabnya dia memenangkannya. Sekali lagi, bukan seolah-olah McIlroy tidak layak menerima penghargaan, tetapi bahwa tren yang ada selama bertahun-tahun telah berhenti atau mengambil istirahat.
Suatu hal yang baik untuk dicatat adalah bahwa PGA Tour Award memiliki pemenangnya dipilih atau dipilih oleh pemain golf lainnya. Jadi, jika ada orang atau orang yang bisa disalahkan atau ditanyai atas kekecewaannya, itu haruslah para pemain yang memberikan suara.
Tetapi sejauh mana mereka dapat disalahkan, karena mereka hanya menggunakan hak mereka? Fans mungkin kecewa, dan pertanyaan mungkin diajukan, tetapi tidak ada yang bisa meragukan bahwa jika ada orang selain Koepka yang pantas memenangkan penghargaan itu, itu haruslah McIlroy.
Leave a comment