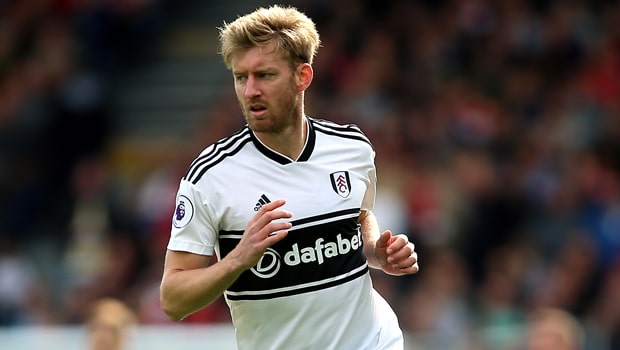 Pemain Bek Fulham Tim Ream mengatakan timnya tidak cukup berjuang karena mereka ingin mengakhiri kekalahan mereka melawan Huddersfield Town di Liga Premier.
The Cottagers telah kalah dalam empat pertandingan berturut-turut, dengan Everton, Arsenal, Cardiff dan Bournemouth yang menjadi tim dengan performa yang lebih baik dari pertandingan mereka belakangan ini. Akibatnya, Fulham kini tergelincir ke tiga terbawah dan mereka hanya mengambil lima poin dari 10 pertandingan liga pertama mereka.
Mereka mengalahan Manchester City di EFL Cup pada hari Kamis tetapi pelatih Slavisa Jokanovic dijadwalkan untuk mengubah arena untuk pertempuran khusus tersebut mengingat mereka akan bermain melawan Huddersfield yang merupakan sesama pejuang, di Senin depan.
Ream, yang hanya tampil dalam empat pertandingan karena cedera, Ia ingin melihat tim bisa berjuang dan bertempur lebih kuat lagi di pertandingan mendatang, dia merasa belum melihat cukup banyak perlawanan dari timnya sejauh ini.
Dia mengatakan kepada Football London: "Saya tidak berpikir [situasi Fulham] ada hubungannya dengan manajer, saya berkata jujur dengan Anda.
"Kami tidak bermain untuk diri kami sendiri dan untuk satu sama lain terlebih dahulu dan yang terpenting dan tidak ada kebersamaan.
Tidak ada perkelahian diantara grup sampai sekarang dan saya katakan pertengahan pekan, kami bukanlah sebuah tim ketika kami terlihat seperti sekelompok individu yang ingin bertahan di liga ini dan sampai itu bisa perubahan pada teman-teman, termasuk saya sendiri, jika tidak, itu akan tetap seperti ini.
"Apakah kita akan runtuh atau kita akan mencoba dan mengubah sesuatu?" Ini sifat manusia sampai tingkat tertentu, tetapi Anda tetap masih harus berjuang. Hanya sekedar mengikuti dan berguling merupakan hal yang tidak dapat diterima. "
Fulham harus menunggu hingga Senin untuk mengalahkan Huddersfield dalam degradasi enam poin awal.
The Terriers dengan odds 2.25 jika menang, dengan hasil imbang sebesar 3.30, sementara Fulham berada di 3.30 untuk bisa mendapatkan tiga poin.
Leave a comment