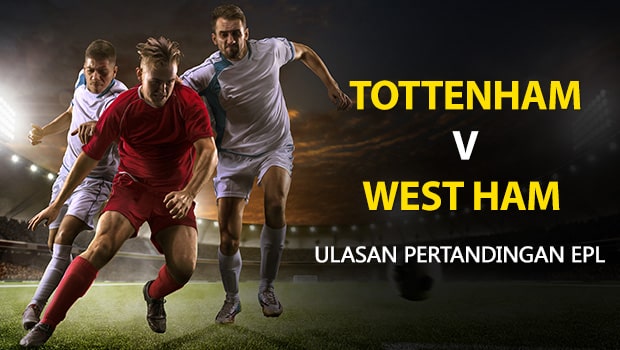 Tottenham akan mencari kemenangan beruntun di kandang saat mereka menjamu West Ham United di Stadion Hotspur Sabtu ini. Mereka menang 1-0 vs Brighton awal pekan ini.
Mari kita lihat lebih dekat dimana untuk nilai yang ada di dalam pertandingan ini.
Pilihan Dafabet
Team to Win (Regular Time)
Tottenham: 1.44
Draw: 5.17
West Ham: 7.03
Handicap
Tottenham -1.5: 2.28
West Ham +1.5: 1.71
Total
Over 3: 1.88
Under 3: 2.02
Yang harus Diperhatikan
Draw: Ada 19,3 persen peluang pertandingan berakhir dengan seri. Ada peluang mendekati 25 persen dari simuScore, menunjukkan beberapa nilai tambah pada hasil seri.
Skor rata-rata setelah 10.000 simulasi adalah 1.84 – 0.78, lebih menguntungkan Tottenham.
6 Pertadingan terakhir: Tottenham memiliki 4 kemenangan dan 2 kekalahan dalam 6 pertandingan keseluruhan terakhir mereka. West Ham mengalami 4 kekalahan, 1 menang dan 1 imbang.
Klasemen: Tottenham saat ini berada/duduk di posisi No.3 di tabel klasmen liga dengan perolehan 67 poin. West Ham berada di No.11 dengan 43 poin.
Head to Head: Pertemuan pertandingan terakhir Kedua belah pihak di Liga Premier pada 20 Oktober 2018 ketika Tottenham menang, 1-0.
Pemain yang Diproyeksikan
Untuk West Ham, Marko Arnautovic memiliki peluang 22 persen untuk mencetak gol akhir pekan ini dengan rata-rata 1,97 tembakan secara keseluruhan, 0,91 tembakan ke arah gawang dan 0,25 gol per sim.
Di sisi lain, kita akan melihat Lucas Moura. Dia memiliki peluang 40 persen untuk mencetak gol, rata-rata 2,04 tembakan secara keseluruhan, 0,87 tembakan ke gawang dan 0,52 gol per sim.
Pilihan Analis
Under gol untuk menang.
Ini adalah pick tren panas 4-star (dari empat). Ada peluang 49,5 persen total skor gabungan tetap di bawah 3 gol. Itu terjadi di 52 persen SIM AccuScore. Total skor rata-rata dalam simulasi adalah 2,62 gol.
Leave a comment