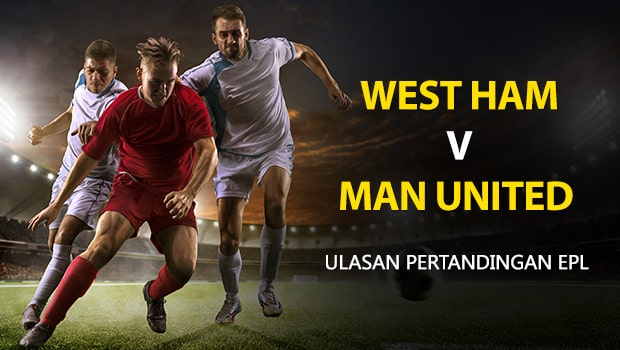 West Ham United akan terus menggunakan pertahanannya untuk tetap kompetitif hari Minggu ini saat mereka bersiap untuk pertarungan dengan Manchester United di Stadion London.
Mari kita lihat lebih dekat di mana nilainya berada dalam pertarungan ini.
Pilihan Dafabet
Team to Win (Waktu Reguler)
• West Ham United: 3.45
• Gambar: 3.79
• Manchester United: 2.10
Penyebaran
• West Ham United +0.5: 1.79
• Manchester United -0.5: 2.16
Total
• Lebih dari 2,5: 1,68
• Di bawah 2.5: 2.28
Yang Harus Diperhatikan
Draw: Ada 26 persen pertandingan ini berakhir seri. Itu terjadi hampir 29 persen dari simulasi, menunjukkan beberapa nilai tambah pada pilihan.
Skor yang diproyeksikan adalah 1,40 – 1,29, mendukung West Ham. Itu benar, data simulasi menjadikan West Ham sebagai favorit.
Clean Sheets: West Ham terikat untuk No 1 di liga dengan dua clean sheet – sama dengan Man United.
Tired legs: Man United akan memiliki beberapa tugas lain minggu ini dengan perlengkapan lainnya (Liga Eropa vs Astana), dan kaki yang lelah mungkin berdampak pada hari Minggu.
Head to Head: Kedua belah pihak terakhir kali bertanding dalam laga Liga Premier pada bulan April 2019 ketika Man United menang, 2-1.
Proyek Pemimpin
Marcus Rashford memiliki peluang 37 hingga 38 persen untuk mencetak gol bagi Manchester United. Rashford rata-rata 3,31 tembakan keseluruhan per sim, 1,33 tembakan ke gawang per dan 0,47 gol per sim.
Sebastien Haller dari West Ham memiliki peluang 42 hingga 43 persen untuk mencetak gol. Ia rata-rata menghasilkan 1,73 tembakan per sim, 0,88 tembakan ke gawang per, dan 0,54 gol per sim.
Pilihan Analis
West Ham United +0.5
Ada peluang 56 persen West Ham baik selesai seri, atau memenangkan pertarungan ini. Itu terjadi dalam 67 persen simulasi.
Pastikan untuk memeriksa semua prediksi MLB, NFL, NCAA, NHL, NBA, dan pertandingan sepak bola lainnya dari AccuScore.
Leave a comment