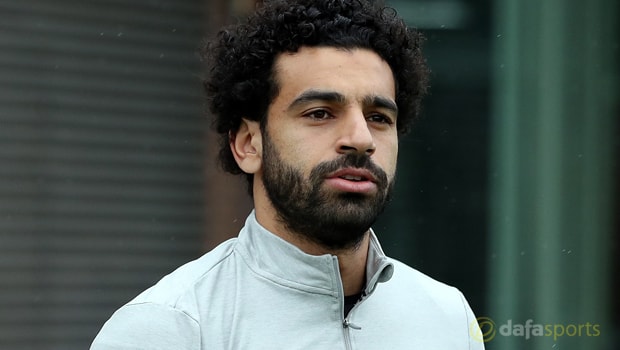 Penyerang Liverpool Mohamed Salah mengatakan bahwa ia menantikan malam emosional di hari Selasa dengan ia sedang mempersiapkan diri untuk menghadapi mantan klub nya, Roma di semi-final Liga Champion.
The Reds akan menjadi tuan rumah pada leg pertama di Anfield tengah pekan ini setelah memulangkan Manchester City di babak perempat final. Roma yang mengejutkan dunia sepakbola dengan menjungkalkan Barcelona di prediksi akan membuat pertandingan di Merseyside menjadi ketat.
Salah menghabiskan 2 musim bersama Roma di Seri A Italia sebelum bergabung dengan The Reds musim panas lalu, dan penyerang Internasional Mesir itu menantikan malam yang sulit.
Ia menegaskan bahwa ia masih berbicara dengan pemain-pemain Roma namun ia siap untuk mengesampingkan pertemanan nya untuk memenangkan kompetisi teratas di Eropa itu.
"Ini lebih kepada emosi," Salah mengatakan ke Sky Sports.
"Tiap hari saya masih berbicara dengan para pemain, kemarin saya berbicara dengan Totti.
"Tidak mudah bagi saya, saya mencintai klub itu, kota nya, dan saya tahu mereka mencintai saya, jadi ini tidak akan mudah bagi saya. Ini lebih kepada perasaan.
"Saya tahu mereka, kami bermain bersama selama 2 tahun, mereka tahu bagaimana saya bermain, saya tahu bagaimana mereka bermain, pertandingan ini tidak akan mudah sedikitpun.
"Namun bagi saya ini lebih melibatkan emosi, saya sebelum nya bertarung bersama mereka selama 2 tahun dan sekarang setelah 8 bulan saya harus kembali kesana!
"Seusatu yang besar memang untuk memenangkan Liga Champion. Sesuatu yang seperti mimpi. Saya yakin kami semua akan berjuang untuk itu, kami akan memberikan lebih dari 100%."
Liverpool difavoritkan dengan odds 1.53 untuk memenangkan pertandingan, dengan odds 4.20 untuk hasil imbang, sementara pasukan klub Italia diberikan odds 6.00.
Leave a comment