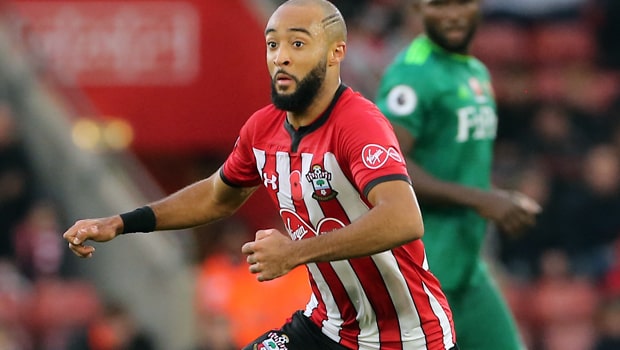 Pemain sayap Nathan Redmond mengakui Southampton tidak melakukan hal yang lebih melawan tim disekelilingnya dan meminta jawaban pada bentrokan melawan Fulham nanti.
The Saints tanpa satu pun kemenangan di Liga sejak September dan penampilannya telah jauh menurun dan terlempar ke urutan 17 klasemen Premier League.
Hanya selisih satu gol yang menjaga mereka tetap ada di atas 3 terbawah tetapi mereka juga bisa terlempar turun jika tidak mendapatkan hasil yang semestinya akhir pekan ini.
Mark Hughes dan timnya telah menunjukan tanda-tanda peningkatan dengan bermain imbang di 3 dari 5 laga terakhir tetapi Redmond bersikeras timnya harus menunjukan lebih melawan tim-tim papan bawah.
Dia mengatakan pada Sky Sports; "Dengan beberapa tim yang kami lawan tahun ini, kami menegaskan diri kami memikirkan bahwa kami seharusnya bisa mendapatkan poin lebih dibandingkan dengan apa yang didapatkan saat ini.
"Pada klasemen papan bawah ini, pertarungan papan tengah adalah pertandingan yang dimana anda harus mendapatkan poin karena mencuri poin dari tim klasemen 6 besar adalah sangat menakutkan.
Ini adalah hal-hal di mana Anda berpikir bahwa kita butuh kemenangan dan ini tentang siapa yang lebih menginginkannya pada hari itu. "The Saints travel to Craven Cottage on Saturday where Claudio Ranieri will take charge of his first Fulham game.
The Cottagers menang dengan odds 2.60, hasil Imbang dengan odds 3.25, dimana diluar itu untuk kemenangan Saints odds 2.80. Di minggu-minggu terakhir ini Redmond sedikit tak bisa berbuat apa-apa di depan gawang tetapi dia diberikan odds 5.00 untuk mampu mencetak gol dalam pertandingan di London.
Leave a comment