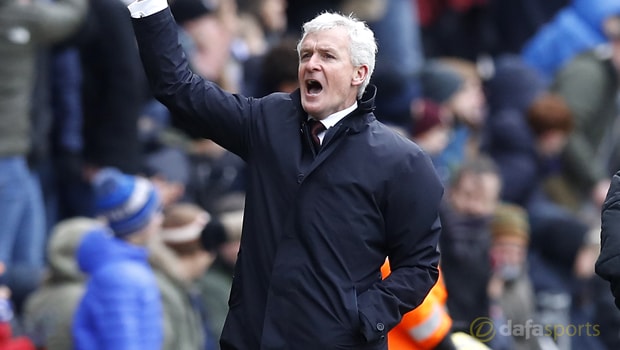 Mark Hughes ditunjuk menjadi manager Southampton hingga akhir mjsim setelah Mauricio Pellegrino dipecat, dan peracik taktik asal Wales berhasil mengeluarkan kemampuan pasukan nya di DW Stadium, hari Minggu lalu.
The Latics tampil baik di babak pertama dan mengkreasikan 2 peluang bagus untuk memimpin. Pertama Chey Dunkey menggagalkan nya ketika bola datang kencang kearah nya dari jarak dekat sebelum Gary Roberts membelokkan peluang serupa keatas tiang gawang.
Southampton berkembang setelah jeda dan membuka skor di menit ke 62 ketika pemain asal Denmark, Pierre-Emile Hojbjerg's melakukan tendangan setengah volley yang berakhir di dalam gawang.
Manolo Gabbiadini kemudian gagal mengkonversi penalty setelah dijatuhkan oleh Dan Burn, sebelum Cedric Soares memastikan kemenangan 2 menit memasuki waktu tambahan, dengan sang bek melepaskan tendangan mendatar melewati Christian Walton.
Bagi the Saints, ini bisa menjadi motivasi untuk merubah peruntungan mereka di Liga Primer, untuk memastikan tempat mereka di kasta tertinggi di Inggris, musim depan.
Pasukan Hughes memenangkan hanya 1 dari 17 pertandingan terakhir mereka, menempatkan klub di peringkat terakhir klasmen dan berjarak 2 poin dari zona aman. Dan pria yang sebelum nya menukangi Stoke ini tahu masih banyak pertandingan untuk meraih poin.
Ia mengatakan ke BBC Sport: "kami berhasil mengalahkan Wigan. Itu adalah sebuah pernyataan akan tekad kami. Kami memiliki pekerjaan menanti di Liga Primer, namun kami akan menikmati momen ini."
Bursa taruhan menempatkan odds 3.00 untuk Southampton terdegradasi, odds yang sama dengan West Ham nya David Moyes.
Leave a comment