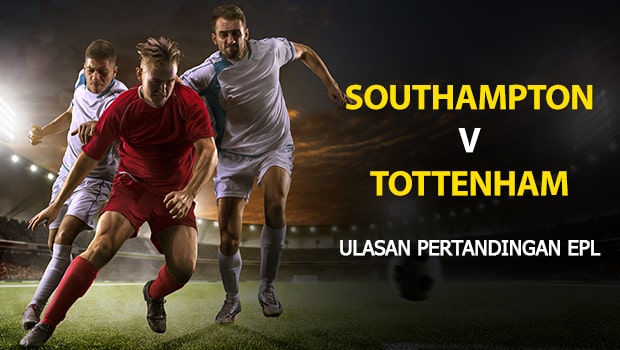 Southampton akan menjamu Tottenham akhir pekan ini yang seharusnya menjadi pertandingan yang cukup sederhana untuk diprediksi. Cukup banyak pemain bagus di satu sisi, dan tidak terlalu banyak di sisi lain.
Mari kita lihat lebih dekat di mana nilainya berada dalam pertarungan ini.
Pilihan Dafabet
Tim to Win (Waktu Reguler)
• Southampton FC: 4.15
• Gambar: 3.78
• Tottenham Hotspur: 1.91
Handycap
• Southampton FC +0.5: 12.01
• Tottenham Hotspur -0.5: 1.92
Total Goal
• Over 2,5: 1,85
• Under 2.5: 2.05
Yang Harus Diperhatikan
Seri: Ada peluang 26,5 persen pertandingan berakhir dengan seri. Draw di 26 persen dari simuScore, menunjukkan tidak ada nilai tambah pada undian.
Skor rata-rata setelah 10.000 simulasi adalah 1,68 – 0,86, mendukung Tottenham.
Konsistensi: Tottenham berada di urutan ke-6 di Liga Premier dalam tembakan yang dilepaskan, dan No. 5 di liga dalam gol yang dicetak.
6 Pertandingan Terakhir: Southampton kalah 3-2 dari Man United sejak Sabtu lalu. Mereka memiliki 2 hasil seri, 3 kekalahan dan 1 kemenangan dalam 6 keseluruhan pertandingan terakhir mereka. Tottenham memasuki pertandingan akhir pekan ini setelah menang 1-0 atas Dortmund di Liga Champions, Selasa. Mereka memiliki 3 kemenangan, 2 kekalahan dan 1 hasil imbang di 6 keseluruhan terakhir mereka.
Head to Head: Kedua belah pihak terakhir bertemu di Liga Premier pada 5 Desember 2018 ketika Tottenham menang, 3-1.
Pemimpin yang Diproyeksikan
Harry Kane memiliki peluang 54 persen untuk mencetak gol bagi Tottenham akhir pekan ini. Dia rata-rata 4,4 tembakan keseluruhan per sim, 2,03 tembakan ke gawang per dan 0,80 gol per sim.
Charlie Austin memiliki peluang 21 persen untuk mencetak gol bagi Southampton. Austin rata-rata 2,41 tembakan secara keseluruhan per sim, 0,95 tembakan ke gawang per dan 0,24 gol per sim.
Pilihan Analis
Tottenham -0.5
Ini adalah pilihan tren panas AccuScore bintang 4 (dari empat). Ada peluang 52 persen Tottenham memenangkan pertandingan ini dengan selisih 1 gol atau lebih. Itu terjadi di lebih dari 55 persen sims AccuScore, dengan margin kemenangan rata-rata Tottenham adalah +0,82 gol.
Leave a comment