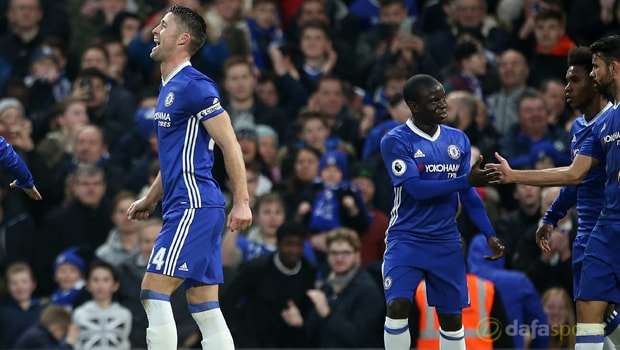 Eden Hazard, pemain handal Chelsea, percaya bahwa ini permainan sepakbolanya yang terbaik sejak bergabung di klub.
Pemain internasional Belgia ini telah melewati beberapa musim yang naik turun di Stamford Bridge, setelah memenangkan penghargaan Player of the Season Liga Premier dan Player of the Year PFA Players, dalam kampanye kemenangan Blues 2014/15, sebelum melewati musim yang mengecewakan tahun lalu.
Pemain berusia 26 tahun ini mengaku bahwa musim lalu, penampilan tim dan dirinya kurang bagus, tapi ia yakin performanya kini kembali maksimal.
"Musim lalu, semuanya tahu permainan saya kurang bagus," katanya. "Tapi kita belajar dari kesalahan kita. Saya mengerahkan seluruh kemampuan saya untuk bangkit kembali, dan sekarang saya berada di level saya.
"Jadi, saya memulai musim ini dengan baik – fit, tanpa cedera, dan alangkah baiknya bermain saat kita siap. Saya ingin bisa menikmati berada di lapangan. Jadi, ini kuncinya."
Hazard yakin bahwa pelatih, Antonio Conte, yang mengambil alih di Stamford Bridge musim panas lalu, telah menjadi kunci bagi kemajuan tim, hingga berada di puncak Liga Premier, delapan poin diatas Manchester City.
Dia tambahkan: "Selalu susah untuk bangkit sesudah musim yang buruk, tapi pelatih mengubah sesuatu dan berusaha meningkatkan kepercayaan diri kami.
"Ini momen terbaik bagi saya di klub sejak bergabung. Saya bahagia."
Aksi selanjutnya bagi Chelsea adalah laga kandang melawan Swansea, di Liga Premier hari Sabtu mendatang, dan odds mereka 1,25 untuk memenangkan pertandingan. Odds Swans tersedia di 12,00, dan hasil seri 6,00.
Leave a comment