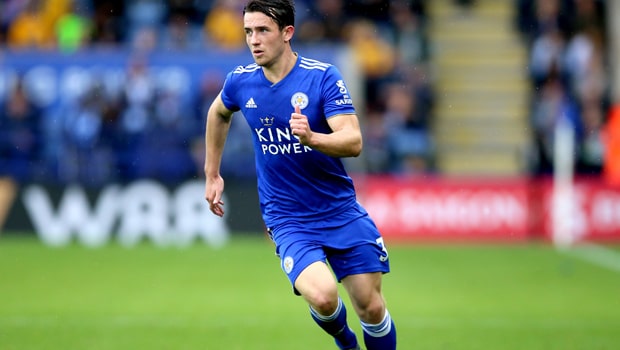 Bek Leicester City, Ben Chilwell yakin dengan pengalamannya bersama Inggris akan membuat dia semakin berkembang ketika kembali ke klub minggu ini.
Bek kiri The Foxes saat ini sedang dalam pertandingan internasional dengan Three Lions dan dia bermain melawan Kroasia pada Jumat malam.
Dia diperkirakan akan memulai pertemuan Monday's Nations League dengan Spanyol dan Chilwell menegaskan bahwa dia semakin percaya diri ketika dia belajar di bawah bos Gareth Southgate.
Chilwell tidak masuk dalam timnas Piala Dunia tapi dia bersikeras gaya permainan membantunya belajar ketika ia bersiap untuk kembali ke Leicester.
Dia mengatakan kepada wartawan: "Untuk Leicester, saya bermain dengan pemain berkualitas, datang dengan Inggris, sekali lagi, saya bermain dengan pemain berkualitas.
"Gaya sepakbola Inggris yakni, menjadi pemberani pada bola, dan mengekspresikan diri, yang merupakan sesuatu yang cocok untuk saya dan cocok untuk semua anak-anak di sini. Jadi memiliki kebebasan untuk bermain dari Gareth sangat positif.
"Jelas saya mengenal Gareth dari sebelumnya, dari U-21 dan dari Toulon, dan beberapa kualifikasi beberapa tahun yang lalu.
"Bahkan kemudian dia menekankan bahwa dia ingin kita bermain sepakbola dengan cara yang benar, yang dia rasakan mengekspresikan diri dan menjadi pemberani dengan bola dan bermain keluar dari belakang, dan di tim senior dia melakukan hal yang sama di sini. Jadi itu sangat positif."
Aksi Leicester berikutnya pada 22 Oktober ketika mereka bertandang ke Arsenal. Odds The Gunners adalah 1,53 sebagai favorit, dengan hasil seri pada odds 4,50, sementara pasukan Claude Puel dihargai pada odds 6,00.
Leave a comment