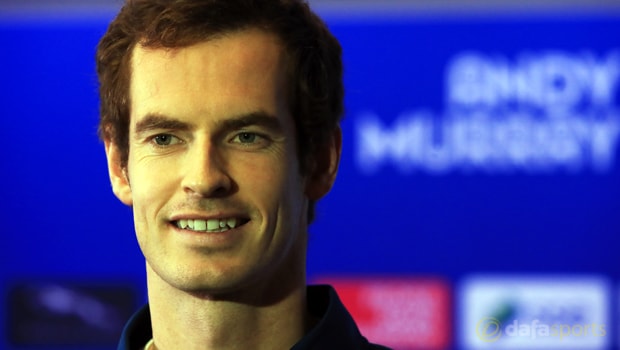 Diakui Andy Murray bahwa dia sangat termotivasi untuk mempertahankan ranking no. 1 dunianya sepanjang tahun 2017.
Petenis asal Britania ini melaju ke ranking teratas ATP Tour untuk pertama kalinya, di akhir tahun 2016, dan meskipun dia gagal melaju dari putaran keempat Australia Terbuka bulan Januari lalu, dia terjamin untuk tetap di puncak klasemen, minimal untuk beberapa bulan lagi.
Pemain berusia 29 tahun ini bersikeras dirinya tidak ingin bersantai, karena sekarang dia sudah mencapai ranking teratas, dan salah satu tujuan utamanya tahun ini adalah untuk tetap menjadi No. 1 dunia.
"Nah, sekarang saya sudah sampai disana, tentunya saya ingin mencoba untuk mengakhiri tahun ini di No. 1 lagi," tutur Murray ke The Times.
Murray kini menempati ranking tujuh di klasemen ATP Race to London, menyusul kemenangannya akhir pekan lalu di Kejuaraan Tenis Dubai, dan Roger Federer serta Rafael Nadal kini memimpin lomba.
Tiga kali juara akbar ini mengaku dirinya sangat termotivasi untuk mengejar duo ternama itu, karena dia bertujuan untuk melaju ke event akhir musim yang dia menangkan pertama kalinya di tahun 2016.
"Tapi karena cara kerja sistem rankingnya, kita memulai tahun ini dengan awal yang baru," tambah Murray.
"Ini motivasi besar bagi saya untuk mengetahui saya berada dibawah Rafa dan Roger, untuk berusaha mengejar mereka, bukannya melihatnya seperti 'saya sudah di puncaknya, saya bisa santai untuk beberapa bulan karena sepertinya tidak ada yang bisa menyusul saya untuk beberapa minggu lagi.'"
Murray akan beraksi lagi pekan ini di BNP Paribas Terbuka, sementara dia juga menujukan perhatiannya ke Prancis Terbuka yang akan datang, dan odds-nya 4,33 untuk meraih gelar akbar keempatnya.
Leave a comment