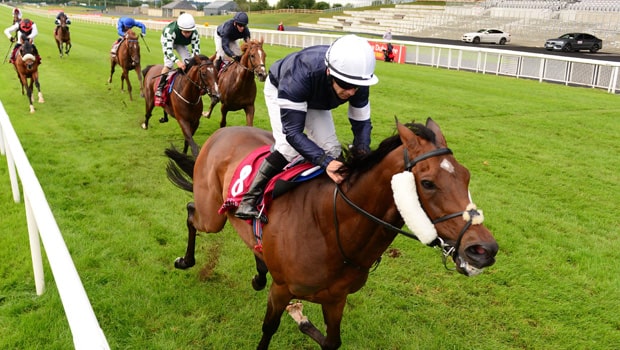 Twilight Payment berjalan melewati kuda-kuda lain di Flemington Racecourse di Selandia Baru untuk memenangkan Melbourne Cup 2020. Kuda itu mengambil pimpinan pada awal dan dipertahankannya, meninggalkan kuda lain untuk mengklaim hadiah uang tunai 2,3 juta poundsterling. Tapi balapan berakhir dengan catatan menyedihkan karena salah satu pesaing, Anthony Van Dyck secara manusiawi disuntik mati setelah balapan karena cedera.
Twilight Payment ditunggangi oleh joki muda Jye McNeil, yang mengendalikan kudanya menuju kemenangan, untuk pertama kalinya dalam perlombaan. Tiger Moth, yang menjadi favorit balapan, finis kedua karena tidak mampu menyamai kecepatan sipemenang.
Kerrin McEvoy, yang mengendarai Tiger Moth, didenda £ 27.000 karena menggunakan cambuk di atas kuda lebih dari yang diperlukan. Prince of Arran finis di tempat ketiga sementara The Chosen One, satu-satunya kuda Selandia Baru yang dilatih dalam perlombaan itu, berada di urutan keempat. Twilight Payment menghadapi sedikit persaingan karena memimpin perlombaan sejak awal dan tidak bias diambil alih oleh kuda lain.
Kemenangan tersebut diraih pemilik Twilight, Lloyd Williams, gelar ketujuh Melbourne Cup, rekor baru, sekaligus kemenangan kedua bagi pelatih Joseph O'Brien. Joseph adalah putra Aidan O'Brien, pelatih Anthony Van Dyck. Anthony Van Dyck, pemenang Derby 2019, gagal menyelesaikan balapan setelah terjatuh akibat kecelakaan hanya 350m sebelum garis finis.
Seorang juru bicara Racing Victoria adalah orang yang menyampaikan berita kematian kuda; "Dengan sedih kami mengonfirmasi bahwa Anthony Van Dyck harus disuntik mati secara manusiawi setelah mengalami retakan pada fetlock selama menjalankan Melbourne Cup di Flemington."
Berbicara setelah balapan, Joseph O'Brien memuji kemenangan McNeill; "Kuda itu memiliki hati yang luar biasa. Jye memberinya tumpangan yang fantastis dan dia memiliki keinginan besar untuk menang dan dia terus berjuang hingga garis akhir."
Ditulis oleh Leon Osamor
Leave a comment