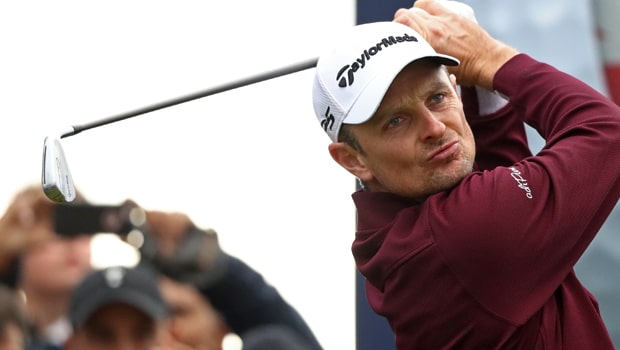 Justin Rose kepunyaan Inggris yakin permainannya di tempat yang baik ketika ia mencoba untuk memenangkan The Open Championship di Royal Portrush.
Petenis nomor empat dunia itu tidak bermain selama empat minggu ketika Ia mencoba untuk memperbaiki persiapannya untuk major terakhir dari kampanye tersebut.
Rose belum pernah bermain sejak US Open bulan lalu di Pebble Beach, dimana Ia menempati posisi ketiga.
Pemain berusia 38 tahun ini tidak pernah memenangkan The Open tetapi, meskipun dia yakin jadwalnya sekarang terlalu padat, dia mengklaim permainannya siap untuk bersaing.
Dia mengatakan kepada Sky Sports: "Saya pikir kita semua berusaha untuk beradaptasi dengan jadwal baru ini, ritme baru jurusan ini, dan mereka tampaknya semakin kuat dan cepat saat ini."
Ini tentang mencoba mencapai puncak, lembah, dan puncak lagi.
Dalam periode waktu yang singkat dimana Anda dapat melakukan itu. Selalu ada penurunan setelah major, dari sudut pandang intensitas, bagaimanapun juga.
"Kapanpun Anda berkelahi untuk memenangkan Open itu adalah perasaan yang luar biasa, terutama menjadi pemain tuan rumah. Saya pikir itu yang kita semua sukai untuk menang. Itu menyenangkan."
Itulah tujuannya, bukan, untuk lebih baik tahun ini dan mendapatkan tangan Anda pada Jug [Claret].
"Permainan terus berjalan di arah yang benar. Saya menyia-nyiakannya. Saya merasa kadang-kadang jika Anda tampil murni atau satu atau dua minggu sebelumnya, mungkin sulit untuk mempertahankannya untuk waktu yang lama.
Saya merasa seperti saya benar-benar bisa membangun minggu ini. " Rose 26,00 untuk mengangkat Claret Jug akhir pekan ini, sementara Rory McIlroy 9,50 untuk memenangkan acara itu untuk kedua kalinya.
Leave a comment