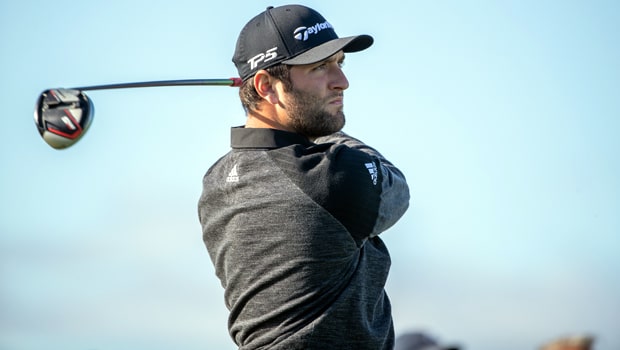 Bintang Spanyol, John Rahm, telah memenangkan gelar Race to Dubai dengan memenangkan DP World Tour Championship di Dubai. Acara ini adalah acara terakhir di European Tour Race To Dubai, yang menyimpulkan seluruh turnamen, dan berlangsung di Dubai, Uni Emirat Arab.
Rahm menyelesaikan pertangingan dengan 19 di bawah par, mengalahkan Tommy Fleetwood, satu orang di belakangnya, dengan putt tiga kaki. The Spaniard memulai acara terakhir dengan langkah yang baik dengan membuat lima birdie dalam jarak tujuh lubang. Dia kemudian meraba-raba, yang memberi Fleetwood keuntungan menyusulnya, tetapi Rahm menebus kesalahan di lubang terakhir dengan tembakan yang membuatnya meraih kemenangan.
Dengan memenangkan gelar, Rahm menjadi pemain terbaik di Eropa dan pemain nomor tiga di dunia. Dia juga menjadi pemain Spanyol kedua yang memenangkan acara setelah Seve Ballesteros, yang melakukannya rekor enam kali. Kemenangan itu juga yang keempat untuk tahun ini dan yang pertama setelah mempertahankan gelar Spanyolnya pada bulan Oktober. Dengan memenangkan acara, Rahm memenangkan total hadiah uang $ 5 juta.
Berbicara setelah pertandingan, Rahm mengklaim bahwa kemenangannya dapat dikaitkan dengan istirahat karena dia tidak memainkan pertandingan sejak memenangkan gelar Spanyol pada bulan Oktober, bahkan mengklaim dia tidak menyentuh klub selama sebulan. Dan itu sangat jelas di Dubai karena Rahm bermain tanpa hambatan. Dia lebih lanjut menggambarkan gameplay sebagai satu dengan "pasang surut," membuat singgungan untuk bagaimana ia mulai dengan kaki yang baik, tetapi hampir kehilangan kemenangan karena ia membutuhkan birdie untuk menang.
Sejauh tahun berjalan, Rahm telah menikmatinya dengan begitu banyak kemenangan dan gelar atas namanya, termasuk gelar tim dengan Ryan Palmer di Zurich Classic. Dia berharap untuk tampil lebih baik tahun depan, bahkan ketika dia berencana untuk melakukan debut Olimpiade.
Fleetwood berada di tempat kedua sementara Bernd Wiesberger duduk di tempat ketiga dalam klasemen Race to Dubai. Robert MacIntyre meraih gelar Rookie of the Year.
Leave a comment