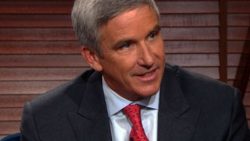 PGA Tour telah mengumumkan rencana untuk melanjutkan acara golf profesional pada bulan Juni.
Tur telah ditunda sejak 12 Maret ketika The Players Championship dibatalkan setelah babak pertama karena pandemi. Sejak itu, tidak ada permainan golf profesional yang dimainkan dan semua acara yang dijadwalkan berlangsung sejak itu telah dibatalkan atau ditunda.
Setelah pembatalan The Players Championship, semua orang mengira permainan akan kembali pada 16 April ketika RCB Heritage dimulai, tetapi penyebaran coronavirus, dan dengan AS sebagai negara yang paling terpengaruh, memutuskan untuk beristirahat.
Sekarang, PGA Tour telah merilis pernyataan yang mengatakan mereka berencana untuk segera melanjutkan permainan tetapi permainan tidak akan terbuka untuk umum.
Ini bukan pertama kalinya PGA mempertimbangkan opsi seperti yang mereka rencanakan pada hari kedua Kejuaraan Pemain sebelum dibatalkan. Larangan penggemar ke tempat pertandingan adalah untuk membatasi penyebaran virus.
Pernyataan oleh PGA Tour mengatakan, "Tour berencana untuk melanjutkan permainan dengan empat acara pertama yang ditutup untuk masyarakat umum tetapi akan terus memantau situasi dan mengikuti rekomendasi dari otoritas lokal dan negara bagian untuk menentukan tempat yang paling tepat. akses di setiap pasar."
Disebutkan pula bahwa PGA akan terus meninjau rencana mereka untuk acara tersebut sejalan dengan protokol COVID-19.
Bagi Jay Monahan, Komisaris Tur PGA, langkah itu adalah bagian dari rencana mereka untuk "memainkan peran – secara bertanggung jawab – dalam kembalinya dunia untuk menikmati hal-hal yang kita sukai. Tetapi dia masih percaya bahwa satu-satunya cara permainan akan kembali adalah jika disetujui oleh otoritas kesehatan masyarakat.
Game pertama yang dimainkan dengan dimulainya kembali adalah Tantangan Charles Schwab yang akan berlangsung dari 11 hingga 14 Juni.
Leave a comment