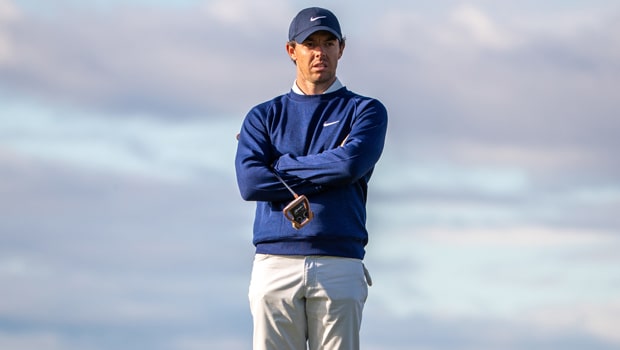 Rory McIlroy akan menggantikan Brooks Koepka sebagai nomor satu duniawalaupun dia maupun Koepka tidak akan ambil bagian, dalam hal apa pun, minggu ini. Namun, McIlroy akan disukai oleh sistem yang digunakan untuk menilai pegolf yang memperhitungkan kinerja pemain dalam dua tahun.
Dengan perhitungan, Koepka akan kehilangan lebih banyak poin, karena fakta bahwa ia telah lama tidak aktif karena mantra cedera di 2018 dan, terutama, 2019, sebagaimana dikonfirmasi oleh juru bicara OWGR.
Meskipun ia tampil baik di Saudi International, finis di peringkat 17, poinnya tidak cukup karena ia hanya mencetak 3,72, ketika ia membutuhkan sesuatu yang lebih tinggi dari 5,05 jika ia harus tetap menjadi nomor satu dunia lebih lama. Saat ini, ia telah menghabiskan 37 minggu di papan atas setelah memenangkan Kejuaraan PGA kembali pada Mei 2019.
Di sisi lain, McIlroy memiliki tahun 2019 yang sangat indah, memenangkan Piala FedEx, dan kemenangan teratas lainnya. Namun yang terpenting adalah ketika ia dinobatkan sebagai PGA Tour Player of the year, atas Koepka. Kemenangan itu tampaknya kontroversial karena Koepka telah memenangkan PGA America Player of the Year Award, dan, sebagai semacam latihan, siapa pun yang memenangkan penghargaan itu secara otomatis adalah pemenang PGA Tour Player of the Year, sampai McIlroy terjadi . Meskipun tidak ada yang bisa mengatakan, dia tidak pantas mendapatkan gelar tersebut, karena bahkan komisaris tur PGA menyebutkan kemenangannya musim lalu.
Namun, McIlroy tidak asing dengan menjadi nomor satu karena ia telah memegang tempat itu selama total 95 minggu, pada titik waktu yang berbeda, sebelum dipindahkan pada September 2015 oleh Jason Day. Meskipun butuh waktu hampir 5 tahun untuk mencapai tempat itu lagi, ia siap untuk mengalahkan Sir Nick Faldo, yang menghabiskan 97 minggu di tempat nomor satu, untuk menjadi pemain ketiga dengan tinggal terpanjang di nomor satu, setelah Tiger Woods, pada 683 minggu, dan Greg Norman, pada 331 minggu.
Leave a comment