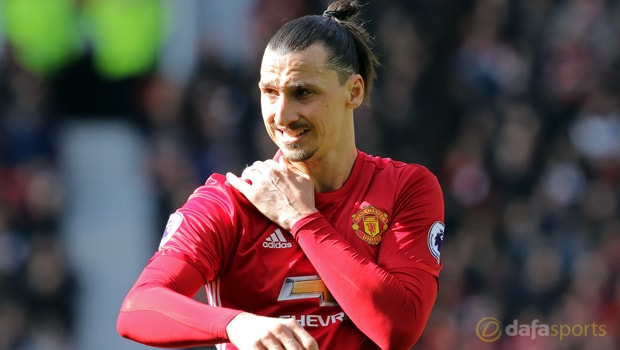 Zlatan Ibrahimovic, striker Manchester United, kecewa dengan penampilannya, saat seri 1-1 dengan Bournemouth, tapi dia telah mengalihkan perhatiannya ke laga mereka melawan FC Rostov.
Mantan pemain internasional Swedia ini menjadi sorotan kontroversi, saat Red Devils seri di Old Trafford, Sabtu sore lalu.
Skuad Jose Mourinho  mengawali pencetakan gol, berkat Marcos Rojo, tapi pada akhirnya, gol penalti oleh Josh King memberikan Cherries bagian poin.
Akan tetapi, Ibrahimovic beruntung untuk ikut bertanding, setelah dua kali beradu dengan bek, Tyrone Mings.
Setelah awalnya Mings dijatuhkan oelh striker MU tersebut, Mings tampaknya telah menginjak kepala Ibrahimovic, sebelum mantan jagoan Paris Saint-Germain itu membalasnya dengan menyikutnya pada tendangan sudut.
Lalu tendangan penalti Ibrahimovic meleset di menit ke-72, tapi dia telah melupakan kejadian itu dan fokus ke pertandingan selanjutnya.
MU akan melawan Rostov di Liga Europa, Kamis malam mendatang, dan Ibrahimovic bertujuan untuk tampil lebih kuat.
Dia sampaikan ke MUTV: "Kami sangat kecewa. Seharusnya kami menang. Saya mengaku salah. Tendangan penalti saya meleset. Ada banyak kesempatan dan seharusnya mencetak gol. Saya tidak mengambilnya dan saya bertanggung jawab penuh, dan saya akan bangkit dari ini, jadi lebih kuat lagi, dan berlanjut. Ini bukan hal yang aneh, pernah terjadi sebelumnya, dan bisa terjadi lagi.
"Kami akan tetap berusaha, akan terus bermain, dan percaya diri. Maksud saya, kalau kita menciptakan banyak peluang, seharusnya kita mencetak gol. Kita perkirakan akan nge-gol, kita mau nge-gol. Kami melawatkan banyak kesempatan, dan saya seharusnya mencetak gol.
You expect to score, you want to score. We missed a lot of opportunities today and I should have scored. "We learn from every game.
"Kami belajar dari setiap laga. Kami bermain dan belajar sesuatu. Saya belajar sesuatu, semuanya juga.
"Laga selanjutnya adalah laga piala [laga Liga Europa melawan FC Rostov], dan semoga saja kami tidak mengulangi kesalahan kami hari ini."
Odds Red Devils 1,75 untuk menang di Rusia, odds hasil seri 3,50, sedangkan odds Rostov 4,75 untuk menang kandang.
Leave a comment