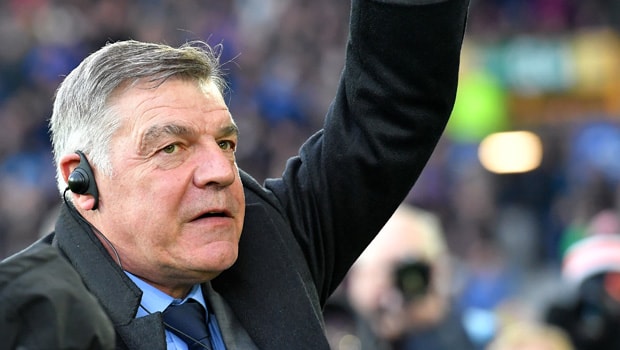 Perselisihan Liga Premier West Brom telah menunjuk mantan manajer Tottenham Sam Allardyce sebagai manajer baru klub setelah melepaskan Slaven Bilic pada hari Rabu.
Allardyce, yang mengelola lebih banyak klub Liga Premier daripada siapa pun, ditunjuk dengan kontrak satu setengah tahun.
Bilic dipecat pagi hari setelah bermain imbang 1-1 dengan Manchester City di Stadion Etihad pada Selasa malam.
Mantan manajer West Ham itu hanya memenangkan satu pertandingan Liga Inggris sejak mendapat promosi dari Championship musim lalu. Kemenangan itu adalah kemenangan 1-0 atas rekannya yang berjuang melawan Sheffield United di Hawthorns pada 28 November.
Selain itu, ia hanya berhasil imbang empat kali dalam 13 pertandingan, duduk di posisi ke-19 dengan 7 poin, enam dari tim terbawah Sheffield United dan 2 poin dari zona aman.
Sementara itu, terpilihnya Big Sam sebagai pengganti Bilic terlihat dari fakta pria Inggris itu tak pernah terdegradasi dari Liga Inggris sepanjang kariernya.
Dengan demikian, ia tampak seperti tangan yang kompeten dan dapat diandalkan untuk menyelamatkan musim dan menghindari kembali langsung ke Championship.
"Di Sam kami memiliki seorang pria yang memiliki silsilah Liga Premier yang terbukti dengan rekam jejak peningkatan setiap klub yang dia kelola. Kami percaya dan, yang lebih penting Sam percaya, kami memiliki sekelompok pemain yang memiliki kualitas yang dibutuhkan untuk diberikan kepada klub. peluang terbaiknya untuk bertahan hidup di Liga Premier. " Direktur olahraga dan teknis West Brom Luke Dowling mengatakan.
Pekerjaan terakhir Big Sam adalah di Everton, tetapi itu pada Mei 2018 ketika dia dikritik karena gaya permainannya meskipun memimpin The Toffees ke posisi 8.
Dia telah mengelola Three Lions of England serta tujuh tim klub Liga Premier lainnya. Dia pernah bermain bersama Crystal Palace, Bolton Wanderers, Newcastle, Blackburn, West Ham, dan Sunderland.
Ditulis oleh Daniel Ademiju Idowu
Leave a comment