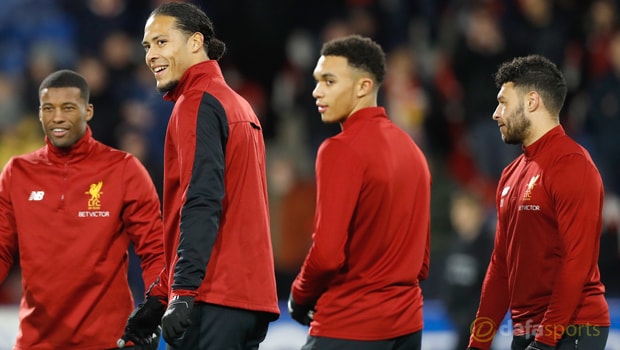 Virgil van Dijk yakin bahwa dirinya sekarang mulai menyesuaikan diri dengan tuntutan ekstra sebagai seorang pemain Liverpool, menyusul perpindahannya dari Southampton bulan Januari lalu.
Setelah kehilangan kesempatan dikontrak musim panas kemarin, pemain asal Belanda ini berkesulitan dalam segi performa dan kebugaran selama pertengahan pertama musim ini, tapi pada akhirnya dirinya mengamankan perpindahan senilai £75 jt ke Anfield.
Pemain berusia 26 tahun ini tampaknya sudah kerasan di Merseyside, dengan start di empat laga terakhir bagi tim Jurgen Klopp, tiga diantaranya mereka menangkan.
Liverpool kini menempati peringkat ketiga di klasemen Liga Premier, dan tampak mantap untuk meraih finish top empat, kedua kalinya berturut-turut, tapi perjalanan mereka di Liga Champions musim ini sama sekali belum berakhir, setelah menundukkan Porto 5-0 di leg pertama laga babak 16 besar mereka.
Hari Sabtu ini, Reds akan menjamu Newcastle di Anfield. Di laga ini, odds mereka 1,22 untuk menang, sementara odds hasil seri 7,00 dan odds Magpies 12,00.
Van Dijk mengaku terkejut dengan kecepatan ekstra dalam bermain yang terkenal dari skuad Klopp, tapi Van Dijk yakin dirinya kini telah beradaptasi seperlunya demi memastikan dirinya tetap salah satu pemain kunci dalam tim.
I am getting used to how we play. The intensity of our game is a lot higher than what I was used to," he told the BBC's Football Focus.
"Saya mulai terbiasa dengan cara bermain kami. Intensitas permainan kami jauh lebih tinggi daripada yang biasa saya dapatkan dulu," ucap Van Dijk.
"Setiap hari disini berat. Kami bekerja keras sekali, banyak berlari, dan perbedaannya jauh. Saya harus meningkatkan permainan saya, terutama di awal."
Sekarang odds Liverpool 11,00 untuk menjuarai Liga Champions, dan rival domestik, Manchester City, diunggulkan di odds 4,00, diatas Barcelona dan Bayern Munchen, yang sama-sama terpasang di odds 5,50.
Leave a comment