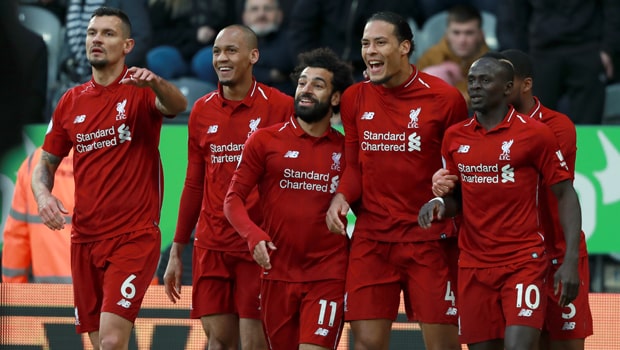 Virgil van Dijk merasa Liverpool dapat menjadi penantang secara teratur di tahun-tahun mendatang menjelang final Liga Champions Sabtu.
The Reds selesai sebagai runner-up di kompetisi top Eropa musim lalu dan memiliki peluang untuk menjadi yang lebih baik ketika mereka menghadapi rival Liga Premier Tottenham pada Sabtu.
Liverpool nyaris mendekati pendaratan mahkota Liga Premier musim ini karena mereka selesai hanya satu poin di belakang juara Manchester City, dan Van Dijk merasa ini hanyalah awal dari periode yang sukses untuk skuad The Reds saat ini.
Dia mengatakan kepada Liverpool Echo: "Saya pikir kelompok pemain ini istimewa, setidaknya itulah yang saya rasakan." Mudah-mudahan kita bisa tetap bersama setidaknya selama empat atau lima tahun lagi dan mencapai begitu banyak hal dengan grup ini."
Liverpool 1,95 untuk mengalahkan Spurs dalam 90 menit pada hari Sabtu dan 1,53 untuk mengangkat trofi. The Reds diperkirakan akan memperkuat di musim panas, terlepas dari apakah mereka mengamankan gelar Liga Champions atau tidak, dan Van Dijk yakin setiap penambahan baru akan dapat masuk ke dalam skuad di Anfield.
Dia menambahkan: "Karakter yang kami miliki di tim kami, semuanya cocok, semuanya berjalan baik sejauh ini.
"Setiap penambahan yang akan kita dapatkan di masa depan, saya pikir klub tahu bagaimana melakukan itu juga dan semuanya klik."
Liverpool 9,00 untuk menang 2-0 dan Van Dijk 8,00 untuk mencetak gol kapan saja.
Leave a comment