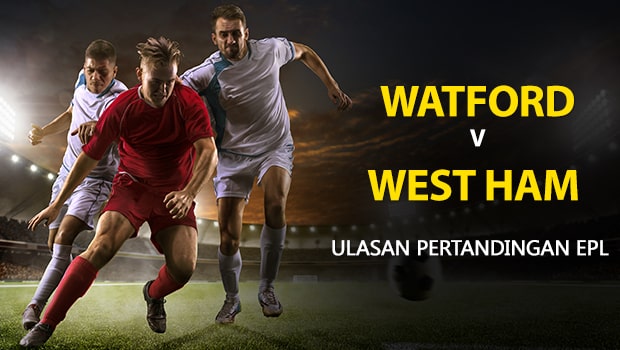 Tim No. 9 dan No. 10, masing-masing, berhadapan langsung pada hari Sabtu ini saat West Ham dan Watford bertemu di Stadion London. Watford akan berusaha membangun kemenangan 3-2 atas Cardiff City terakhir kali keluar, sementara West Ham berharap untuk memperpanjang kemenangan beruntun mereka menjadi lima pertandingan setelah tersingkir empat kali berturut-turut.
Mari kita lihat lebih dekat di mana nilai di dalam pertandingan ini.
Odds Dafabet
Tim Menang (Waktu Reguler)
• West Ham United: 2.35
• Seri: 3.57
• Watford FC: 3.09
Handicap
• West Ham -0.5: 2.02
• Watford +0.5: 1.91
Total
• Atas 2.5: 1.82
• Bawah 2.5: 2.08
Apa yang Harus Diperhatikan
Betting on the Draw: Odds indicate there's a 27 percent chance the match ends in a draw. There's a draw in over 31 percent of AccuScore sims, suggesting some added side value on the draw.
Bertaruh pada Seri: Odds menunjukkan ada 27 persen kemungkinan pertandingan berakhir imbang. Ada imbang di lebih dari 31 persen dari sim AccuScore, menunjukkan beberapa nilai tambah pada Seri.
Skor rata-rata setelah 10.000 simulasi adalah 1,24 – 0,74, mendukung Bournemouth.
6 Terakhir: West Ham memiliki 4 kemenangan, 1 kekalahan dan 1 hasil imbang dalam enam pertandingan terakhir secara keseluruhan. Watford memiliki 1 kemenangan, 3 kalah , dan 2 kali seri.
Peluang vs Scoring: Melihat pada 10 pertandingan terakhir secara keseluruhan untuk setiap tim, angka menunjukkan Watford telah sedikit lebih agresif. Mereka rata-rata 4,4 sudut per pertandingan dibandingkan 3,7 per untuk West Ham. Namun, West Ham rata-rata lebih banyak gol atas ulasan itu (1,8) daripada Watford (1,2). Peluang sedang sangat baik, tetapi harus di manfaatkan.
Head to Head: Kedua belah pihak terakhir bertemu dalam aksi Liga Premier pada Februari 2018 ketika West Ham mendapat kemenangan 2-0.
Proyeksi atas
Roberto Pereyra memiliki peluang mencetak skor 18 hingga 19 persen untuk Watford. Dia rata-rata 1,5 tembakan keseluruhan per simulasi, 0,54 tembakan ke gawang per dan 0,21 gol per simulasi.
Untuk West Ham, kami akan memperhatikan Felipe Anderson yang memiliki peluang 35 persen untuk mencetak gol. Dia rata-rata 1,43 tembakan keseluruhan per simulasi, 0,75 tembakan ke gawang per dan 0,43 gol per simulasi.
Pilihan Analis :
West Ham menang.
Odds menunjukkan Watford memiliki sekitar 41 persen peluang untuk memenangkan pertandingan ini dalam waktu regulasi. AccuScore telah memenangkan lebih dari 52 persen simulasi, menunjukkan beberapa nilai tambah pada pilihan. Kemenangan West Ham adalah empat bintang (dari empat) AccuScore hot trend pick.
Leave a comment