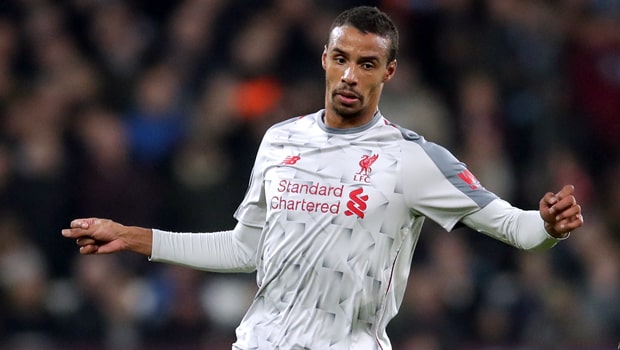 Bek Liverpool Joel Matip mengatakan Southampton pada Jumat malam adalah satu-satunya hal yang bisa menjadi fokus para pemain untuk saat ini.
The Reds terlibat dalam pertarungan sengit untuk gelar Liga Premier dengan juara Manchester City.
Jurgen Klopp membutuhkan gol kemenangan kedua berturut-turut pada hari Minggu ketika mereka mengalahkan Tottenham di Anfield, dengan Toby Alderweireld memasukkan gawangnya sendiri di menit terakhir saat Liverpool menang 2-1.
Kemenangan mengangkat mereka kembali di atas City, tetapi tim Pep Guardiola dapat mengambil alih lagi jika mereka memenangkan pertandingan di kandang ke Cardiff City pada hari Rabu. Liverpool kemudian melakukan perjalanan ke Southampton pada hari Jumat dan Matip mengatakan mendapatkan tiga poin di St Mary adalah satu-satunya perhatian mereka.
"Masih ada jalan panjang, saat ini kami hanya melihat ke Southampton dan kami akan menantikannya setelah itu," katanya.
"Kami hanya bisa berkonsentrasi pada hal-hal yang bisa kami putuskan, jadi kami tidak bisa mengubah bagaimana mereka (Man City) akan bermain, jadi kami fokus pada cara dan permainan kami.
"Saya pikir akan sulit bagi setiap tim untuk memainkan permainan semacam ini tanpa kehilangan poin, tetapi kami hanya mencari lawan kami berikutnya dan itulah yang paling penting bagi kami.
"Setiap pertandingan akan menjadi penting, tidak masalah siapa lawan kita. Langkah selanjutnya adalah Southampton.
Liverpool 1.40 untuk mengalahkan Southampton. The Saints 8.00 dan seri 3.75. Matip mengakui bahwa mereka beruntung mendapatkan tiga poin melawan Spurs.
"Anda harus mencoba sepanjang waktu tetapi kadang-kadang Anda perlu sedikit keberuntungan juga," tambahnya.
"Selalu bagus jika Anda harus mundur, atau kebobolan gol dan Anda bisa kembali, itu pertanda baik bagi tim – jika Anda bisa kembali, itu tidak terlalu buruk."
Leave a comment