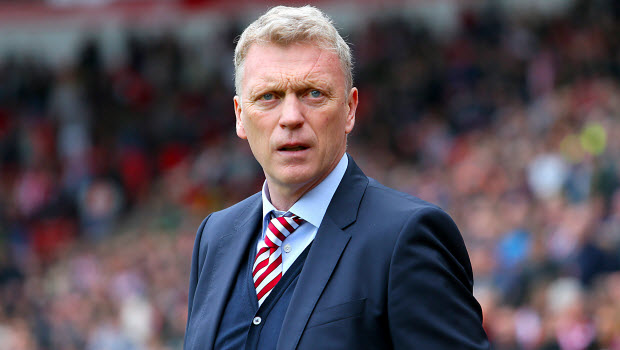 Kepala eksekutif Sunderland, Martin Bain, menegaskan bahwa klub tidak akan terburu-buru untuk mencari penerus David Moyes.
Menurut Bain, proses perekrutan "sedang berjalan" di Stadium of Light, tapi dia tidak membiarkan klub untuk tergesa-gesa dalam mendapatkan pelatih baru.
Bain telah ditembani tugas untuk menunjuk penerus Moyes, menyusul pengunduran diri Moyes setelah klub terdegradasi dari Liga Premier, dan Bain telah menunjuk mantan pelatih Skotlandia dan Rangers, Walter Smith, sebagai penasehat, dan keduanya telah bekerja sama selama berada di klub Glasgow tersebut.
Pelatih Aberdeen, Derek McInnes dikabarkan untuk mendekati puncak daftar target Sunderland, sementara bekas pelatih Rangers, Alex McLeish, juga dikaitkan dengan posisi itu.
Bain sampaikan ke situs resmi klub: "Proses perekrutan sedang berjalan. Pra-musim adalah masa yang penting di semua klub sepakbola, jadi wajar kami bertekad untuk mengakhiri semuanya secepat mungkin, tapi tetap berhati-hati dalam menunjuk pelatih yang benar."
Sunderland telah merencanakan kampanye pra-musim mereka, sesuatu yang telah mereka mulai selama Moyes masih memegang kendali.
Pemain Black Cats diperkirakan akan kembali untuk pelatihan pra-musim pada tanggal 29 Juni, sebelum pergi ke Austria untuk kamp pelatihan.
Mereka akan kembali tepat waktu, untuk melawan Bury pada laga persahabatan di Gigg Lane tanggal 7 Juli mendatang. Menjelang pembukaan Kejuaraan mereka, Sunderland diperkirakan akan mengkonfirmasi adanya laga kandang persahabatan, sebagai tanda hari jadi ke-20 perpindahan klub ke Stadium of Light.
Odds Sunderland 15,00 untuk memenangkan gelar Kejuaraan musim depan.
Leave a comment