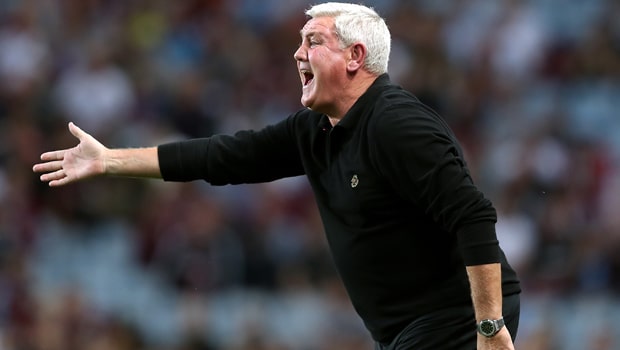 Bos Sheffield Wednesday, Steve Bruce telah membela keputusannya untuk menunda kedatangannya di klub setelah janji temu awal bulan ini.
Dewan Owls menoleh ke Bruce setelah memecat pelatih asal Belanda Jos Luhukay pada 21 Desember. Namun, kedua pihak sepakat bahwa Bruce tidak akan memulai kontraknya sampai 1 Februari karena masalah kesehatan.
Bruce telah menjalani dua operasi sejak dipecat oleh Aston Villa pada bulan Oktober dan dia juga setuju untuk beristirahat di Barbados bersama keluarganya setelah kehilangan orang tuanya pada tahun 2018.
Pria berusia 58 tahun itu telah dikritik oleh beberapa bagian media karena istirahat, tetapi Bruce menegaskan bahwa dia yakin keputusannya dan dia berharap untuk mulai bekerja di Hillsborough. "Saya telah menjalani dua operasi dan saya sudah pulih di Barbados," kata Bruce kepada The Telegraph.
"Saya tidak menyembunyikan apa pun dari Sheffield Wednesday dan mereka sangat senang dengan rencana itu. Itu dilakukan dengan dukungan penuh mereka.
"Saya tidak akan mengambil pekerjaan itu jika mereka tidak mengetahui situasi dan apa yang harus saya lakukan. Saya benar-benar terbuka dan jujur dengan mereka ketika kami berbicara tentang saya saat saya mengambil pekerjaan itu." Sangat mengecewakan bahwa orang-orang memiliki mencoba membuat sesuatu yang negatif darinya.
"Orang-orang juga harus menyadari bahwa saya mengalami tahun yang sangat sulit pada tahun 2018, kehilangan kedua orang tua saya dan saya berjanji kepada orang-orang terdekat saya bahwa saya akan beristirahat. Butuh banyak dari saya secara emosional, itu benar-benar terjadi, dan ini adalah sesuatu yang perlu saya lakukan. "
Wednesday menghadapi Ipswich Town pada hari Sabtu di pertandingan pertama Bruce yang bertanggung jawab. The Tractor Boys adalah odds 2.80 untuk menang, dengan hasil imbang odds 3.10, sedangkan Owls dihargai dengan odds 2.70.
Leave a comment