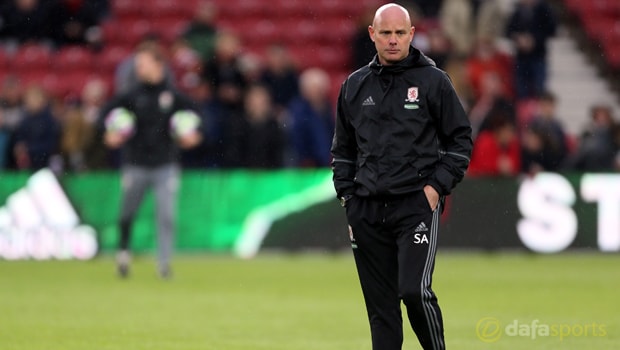 Menurut Steve Agnew, pelatih Middlesbrough, para pemainnya akan terus percaya pada impian untuk bertahan, walaupun hari Senin lalu mereka kalah dari Arsenal.
Meskipun penampilan klub Teesside ini telah meningkat, kurangnya kekuatan mereka dalam pencetakan gol lagi-lagi membuktikan kejatuhan mereka, saat mereka kalah 2-1 dari Gunners di Riverside, dan sekarang odds mereka 1,03 untuk turun pangkat.
Boro belum menang sekalipun dalam 15 pertandingan Liga Premier terakhirnya, rangkaian yang berawal dari tanggal 17 Desember lalu.
Dengan tersisa enam laga, mereka menempati ranking 19 di klasemen, 6 poin dibawah Hull, dan tampaknya tinggal sedikit waktu mereka untuk menyelamatkan diri musim ini.
Sabtu nanti Middlesbrough akan bertandang ke pesisir selatan, untuk melawan Bournemouth, dan mereka berharap untuk mengulangi kemenangan 2-0 yang mereka peroleh melawan skuad Eddie Howe di kandang, bulan Oktober lalu.
Odds kemenangan tandang di Stadion Vitality 4,33, odds hasil seri 3,60, dan Cherries diunggulkan di odds 1,85.
Dengan tersisa laga melawan Manchester City, Chelsea, dan Liverpool, nasib mereka tampaknya tidak baik bagi tim Agnew, dan mereka terlihat siap untuk cepat kembali ke Kejuaraan.
The 51-year-old is refusing to give up though and says his players will continue to scrap for their Premier League lives as long as they have a chance of survival.
Akan tetapi, pelatih berusia 51 tahun ini menolak untuk menyerah, dan dia sampaikan bahwa para pemainnya akan terus berjuang untuk bertahan di Liga Premier, selama masih ada kesempatan.
"Saya sangat bangga dan tim pemain ini, mereka mengerahkan seluruh tenaga mereka selama 94 menit," ujar Agnew.
"Regu ini tidak tahu kata menyerah dan mereka tidak akan pernah menyerah.
"Seperti yang baru saya bilang ke mereka, kami akan mulai bersiap besok dan siap sedia untuk melawan Bournemouth."
Leave a comment