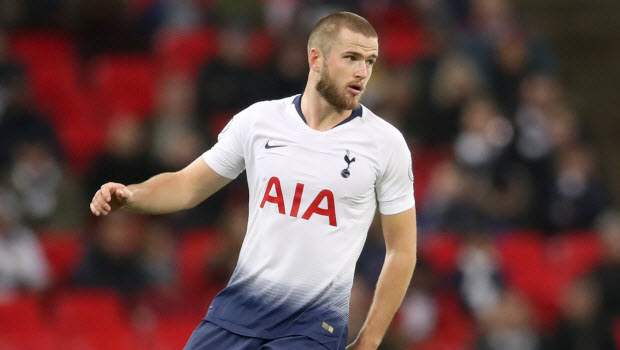 h2>Tottenham telah mengkonfirmasi gelandang Eric Dier akan melewatkan periode meriah setelah tambahannya dihapus.
The England International sudah bermain 17 kali di klub musim ini, ketika dia sudah bermain 6 kali di Three Lions.
Dia sudah bermain peran yang krusial untuk mengangkat Spurs ke top , walaupun dia duduk di 1-0 kemenangan sabtu terhadap Burnley.
Pemain tengah Christian Eriksen mencetak gol kemenangan pada menit akhir tetapi bos Spurs Mauricio Pochettino sekarang harus merencanakan untuk hidup tanpa dia selama beberapa minggu.
Mengkonfirmasi berita, Tottenham merilis pernyataan yang dibaca:" Gelandang internasional Inggris didiagnosis menderita radang usus buntu setelah menghubungi staf medis kami karena sakit perut akut."
"Dia menerima perawatan segera untuk menilai dan kemudian menghapus usus buntu. Dia sekarang akan menjalani masa pemulihan sebelum memulai rehabilitasi dan diharapkan dia akan kembali ke pelatihan dengan skuad pada bulan Januari."Bersama dengan staf medis kami, kami ingin mengucapkan terima kasih NHS untuk perawatan yang sangat baik dari Eric."
Spurs akan tetap di posisi ketiga setelah pertandingan akhir pekan ini dan mereka akan menghadapi Everton di pertandingan Liga Premier berikutnya.
The Toffees adalah orang luar yang sedikit di odds 3,25, dengan hasil imbang 3,60, sementara Spurs tetap favorit di 2,15. Manchester City dan Liverpool tetap menjadi favorit, sementara pria Pochettino setinggi 29,00 untuk mengangkat trofi dan mengakhiri menunggu perak.
Leave a comment