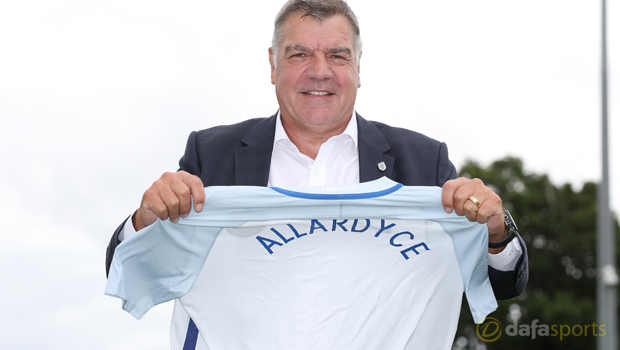 Sam Allardyce mengaku bahwa menjadi pelatih Inggris adalah "tantangan terhebat" di karirnya, dan ia yakin libur musim dingin akan sangat bermanfaat bagi tim nasionalnya.
Pelatih berusia 61 tahun ini ditunjuk sebagai penerus Roy Hodgson hari Jumat lalu, dan dia menggelar konferensi pers resmi pertamanya hari Senin lalu.
Allardyce bergabung dengan Three Lions setelah waktunya yang sebentar di Sunderland, yang dia bantu keluar dari degradasi di Liga Premier, musim lalu.
Mantan pelatih West ham, Blackburn, dan Bolton ini telah diembani tugas untuk membangkitkan kembali kepercayaan diri setelah kekalahan mengejutkan Inggris dari Islandia, di babak 16 besar Euro 2016.
Pelatih Inggris ini menegaskan dirinya tengah melewati tahap terberat karirnya, dan ia mereka ini jauh berbeda dari menjauhkan klub dari degradasi.
Allardyce said: "This will be the greatest challenge for me in my long career and hopefully I will be as successful as I have in the rest of my career.
Allardyce berkata: "Ini akan menjadi tantangan terhebat bagi saya di karir panjang saya, dan mudah-mudahan saya akan sama suksesnya dalam karir saya dengan sebelumnya.
"Dalam segi tidak memenangkan trofi atau piala, sayangnya, sebagai pelatih Inggris saya belum pernah juara di Liga Premier.
"Saya menyelamatkan klub dan tidak pernah terdegradasi, dan tidak sama dengan memenangkan Piala FA atau Piala Liga, tapi itu prestasi yang hebat."
Allardyce menyatakan dirinya salah satu pendukung diadakannya rehat di tengah musim Liga Premier, dan ia yakin hal itu akan bermanfaat bagi tim nasionalnya jika FA memutuskan untuk menyetujuinya.
Tambahnya: "Tidak ada jeda tengah musim. Saya telah menganjurkannya selama 10 tahun atau lebih. Sangat besar tuntutannya pada para pemain.
"Liga Premier adalah liga terhebat di dunia, jadi tuntutannya pasti pada para pemain. Hal ini akan membantu Liga Premier dan kami di level internasional, jika kami berusaha untuk mendapatkannya."
"Di zaman saya ketika kami selesai di masa Natal, bulan Januari dan Februari selalu menjadi saat tersulit untuk dilalui para pemain."
Inggris kini memfokuskan perhatiannya ke kualifikasi Piala Dunia 2018 di Rusia, dan dapat didukung di odds 1,36 untuk menjuarai Grup F.
Leave a comment