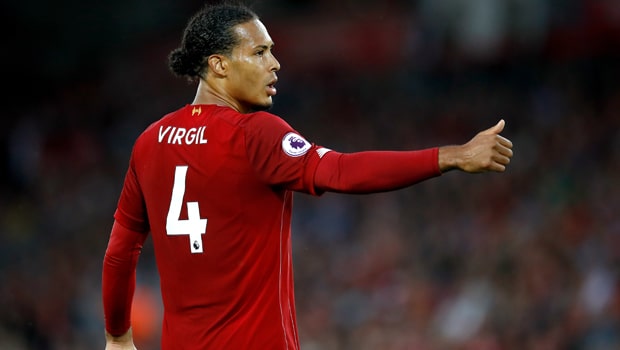 Virgil van Dijk yakin Liverpool memiliki penjaga gawang cadangan berkualitas tinggi di Adrian yang lebih mampu menggantikan Alisson sementara pemain Brasil itu pulih dari cedera betis. Melihat Alisson dibantu dari lapangan pada Jumat malam mengambil beberapa gloss dari hari pembukaan kemenangan 4-1 mereka atas Norwich City.
Bos Jürgen Klopp mengungkapkan setelah itu bahwa Alisson akan absen pada pertandingan pertengahan pekan Piala Super UEFA melawan Chelsea dan khawatir cederanya bisa serius. Sementara Liverpool menunggu untuk mengetahui sejauh mana masalah untuk No.1 mereka, van Dijk telah memberikan dukungan kepada Adrian, yang turun dari bangku cadangan untuk melakukan debutnya melawan Norwich.
Pemain berusia 32 tahun itu hanya membuat lima penampilan untuk West Ham musim lalu sebelum pindah ke Merseyside di musim panas. Sementara van Dijk mengakui bahwa kehilangan Alisson jauh dari ideal, ia merasa Adrian lebih dari cukup sebagai pengganti.
"Saya pikir dia pada usia seperti itu, tahap kehidupan dan kariernya yang bisa dia masuki dan masuk ke tim cukup mudah," kata bek The Reds. "Dia sudah melalui banyak hal di Liga Premier sehingga dia bisa bermain dengan mudah." Ketika ditanya tentang cedera Alisson, mantan bek Southampton itu menambahkan: "Dia sangat penting bagi kami, tetapi saya tidak tahu apa kerusakan yang sebenarnya." Kami harus menanganinya dan kami akan menghadapinya. "
The Reds akan berangkat ke Turki minggu ini untuk mempersiapkan pertandingan Piala Super UEFA mereka di Istanbul dan 1,75 untuk mendapatkan yang lebih baik dari Chelsea. Pemenang Liga Europa adalah 4,75 untuk mengambil keping perak pertama mereka di bawah Frank Lampard sementara undiannya 3,80.
Leave a comment