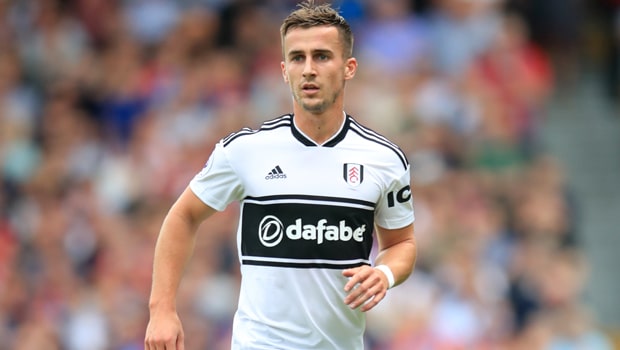 Bek Fulham Joe Bryan merasa sangat penting pihaknya memastikan formasi Kandang mereka yang kuat untuk maju dan siap untuk kunjungan West Ham pada hari Sabtu.
Fulham adalah 2.88 untuk mengamankan kemenangan, West Ham adalah 2,50 dan hasil imbang adalah 3,40.
The Cottagers memiliki empat pertandingan tersisa di Tahun 2018 dan tiga dari pertandingan tersebut berlangsung di Craven Cottage.
Bek kiri Bryan, yang baru saja kembali dari cedera, percaya hasil di Kandang akan sangat penting untuk peluang Fulham menghindari turun peringkat dan dia dalam suasana hati yang percaya diri menjelang kunjungan The Hammers.
"Kami harus mengambil poin dari yang ini [pertandingan kandang]," katanya kepada situs web klub.
"Kami memiliki permainan yang bagus untuk mencoba dan mengambil beberapa poin penting.
"West Ham adalah tim yang bagus. Mereka pergi dan membeli banyak pemain berkualitas di musim panas." Mereka memiliki beberapa masalah cedera tetapi bahkan kemudian mereka masih memiliki pemain bagus di luar sana, sama seperti tim mana pun di Liga Premier.
"Kami akan melihat video dan melihat di mana ancaman mereka dan mencoba dan menempatkan dalam kinerja yang baik dan mendapatkan hasilnya pada hari Sabtu."
Fulham pergi ke kunjungan West Ham berusaha untuk mengakhiri tiga pertandingan tanpa kemenangan tetapi di rumah mereka tetap tak terkalahkan di bawah bos baru Claudio Ranieri, setelah melihat dari Southampton dalam pertandingan pertamanya sebagai pelatih sebelum Hasil Seri dengan Leicester.
Leave a comment