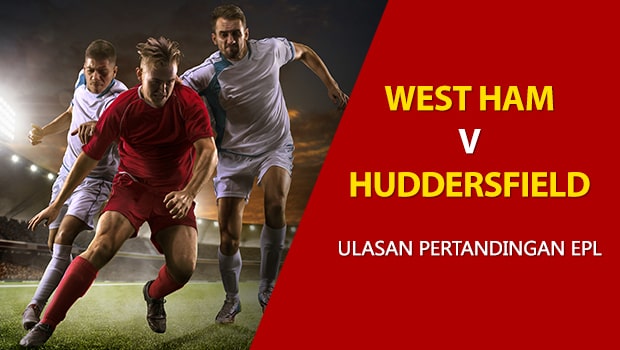 Stadion London adalah tempat pertandingan West Ham dan Huddersfield Town dalam laga Liga Premier. West Ham akan terlihat kembali ke jalurnya dengan lawan yang relatif lebih berbakat daripada mereka.
Mari kita lihat lebih dekat di mana nilainya berada dalam pertarungan ini.
Pilihan Dafabet
Tim untuk Menang (Waktu Reguler)
West Ham United: 1.58
Draw: 4.07
Huddersfield Town: 6.55
Handycap
West Ham -1: 2.05
Huddersfield Town +1: 1.88
Total
Over 2, 2.5: 1.79
Under 2, 2.5: 2.12
Yang Harus Diperhatikan
Seri: Ada peluang 24,5 persen pertandingan berakhir dengan seri. Draw dalam 28 persen dari SIM AccuScore, menunjukkan beberapa nilai tambah pada draw.
Skor rata-rata setelah 10.000 simulasi adalah 1,39 – 0,95, mendukung West Ham.
Clean Sheet: Di kandang, West Ham tidak terkalahkan dalam lima pertandingan Liga Premier musim ini, dengan 2 clean sheet dicatat. Garis belakang mereka tidak begitu bagus di jalan, tetapi di atas rata-rata di rumah.
Struggling to Attack : Huddersfield Town hanya memiliki 15 gol liga musim ini, mencetak hanya dua kali dalam sembilan pertandingan terakhir mereka. Mereka belum mencetak gol di jalan dalam lima pertandingan tandang terakhir mereka.
Head to Head: Huddersfield Town dan West Ham bermain imbang 1-1 pada November 2018. West Ham memenangkan pertarungan sebelumnya, 4-1, pada Januari 2018.
Pemimpin yang Diproyeksikan
Steve Mounie diproyeksikan memimpin Huddersfield Town dengan peluang 22 persen untuk mencetak gol. Dia rata-rata 2,3 tembakan secara keseluruhan per sim, 1,05 tembakan ke gawang per dan 0,25 gol per sim.
Javier Hernández memiliki peluang 32 persen untuk mencetak gol bagi West Ham. Dia rata-rata 1,13 tembakan secara keseluruhan per sim, 0,63 tembakan ke gawang per dan 0,38 gol per sim.
Pilihan Analisa
Under 2,5 at 1,88
Ada 53 persen total kombinasi total skor tetap di bawah 2,5 gol. Under menyentuh hampir 60 persen dari sim AccuScore, menunjukkan beberapa nilai pada pick ini. Bawah adalah pilihan tren panas AccuScore bintang 4 (dari empat).
Leave a comment