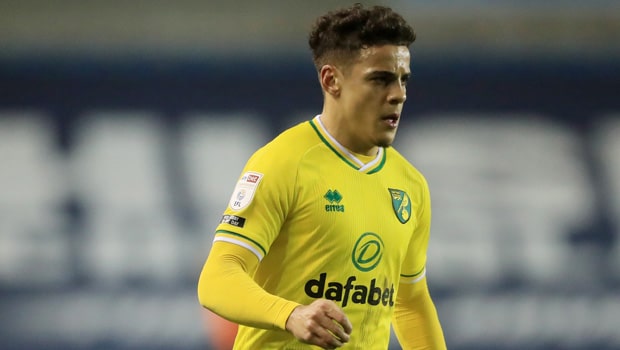 Pihak Championship Norwich City bisa kehilangan bek Max Aarons di musim panas jika laporan di media menjadi nyata.
Anak muda itu kemungkinan akan pindah ke Manchester United pada musim panas karena laporan menunjukkan bahwa Setan Merah telah membuka pembicaraan dengan the Canaries mengenai kepindahan tersebut.
Untuk memungkinkan kepindahan tersebut berhasil, Ole Gunnar Solskjaer dapat membiarkan Diogo Dalot keluar dari Old Trafford secara permanen pada akhir musim. Dalot saat ini dipinjamkan ke pemimpin Seria A AC Milan.
Aaron Wan-Bissaka adalah bek kanan pilihan pertama United, tetapi manajer Norwegia itu menginginkan persaingan untuk bek Inggris dan Max Aarons telah ditunjuk sebagai kemungkinan cadangan.
Manchester United juga tertarik dengan Kieran Trippier dari Atletico Madrid.
Max Aarons bermain dengan Norwich City saat mereka terdegradasi dari Liga Premier musim lalu dan dia menarik minat Tim lain dengan 36 penampilannya di Liga Premier musim lalu.
Selain Man Utd, dan Tottenham Hotspur, minat datang dari sisi La Liga Spanyol dan Bundesliga Jerman.
Dia telah tampil dalam 28 pertandingan untuk the Canaries di Liga Championship musim ini, bermain setiap menit di Championship.
Kemitraannya dengan Emi Buendia sangat penting musim ini karena Norwich City saat ini duduk di tempat promosi otomatis di klasemen Liga Championship.
The Canaries memiliki 55 poin dari 28 pertandingan yang dimainkan dan dua poin selisih dari posisi teratas Brentford.
Setelah memuncaki catatan untuk waktu yang lama, tim Daniel Farke mengalami masa sulit belakangan ini, gagal menang dalam empat pertandingan terakhir mereka di semua kompetisi.
Kekalahan 1-0 dari Barnsley diikuti oleh dua hasil imbang 0-0 melawan Millwall dan Middlesborough dan kemudian kekalahan 2-0 dari Swansea pada akhir pekan.
Norwich City akan menjamu Stoke City akhir pekan depan di liga Championship.
Daniel Ademiju Idowu
Leave a comment