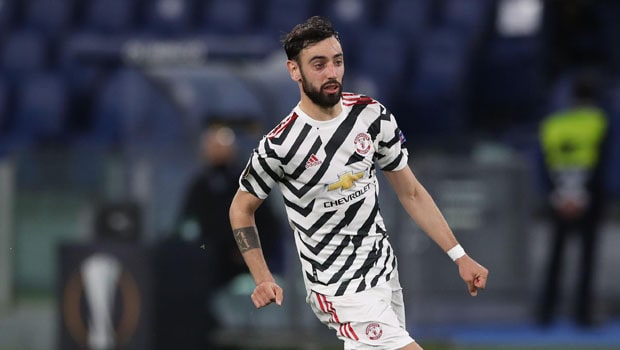 Bruno Fernandes, Mason Greenwood, dan Edinson Cavani mencetak tiga gol di babak kedua saat Manchester United bangkit dari ketinggalan untuk mengalahkan sepuluh orang Aston Villa di Villa Park pada Minggu sore.
Kemenangan tersebut memastikan bahwa City ditolak kemenangan liga setidaknya untuk akhir pekan berikutnya setelah mereka kalah dari Chelsea 2-1 sebelumnya pada hari Sabtu.
Jika tim asuhan Pep Guardiola memenangkan pertandingan, hasil Manchester United pada hari Minggu akan menjadi tidak penting karena tidak mungkin bagi Setan Merah untuk memenangkan liga secara matematis.
Sementara itu, Aston Villa memimpin melalui Bertrand Traore pada menit ke-24 babak pertama dan tim tuan rumah mengakhiri babak pertama dengan clean sheet.
Pasukan Ole Gunnar Solksjaer, sebelum pertandingan, belum mengamankan tempat Liga Champions UEFA untuk musim depan meski lolos ke final kompetisi setelah mengalahkan AS Roma secara agregat di semifinal Kamis lalu.
Kemenangan di Villa Park akan berhasil, terutama dengan kekalahan West Ham dari Everton pada hari Minggu sebelumnya.
Setan Merah berhasil menyamakan kedudukan dari titik penalti pada menit ke-52 melalui Bruno Fernandes yang kini telah mencetak 27 gol untuk Manchester United di semua kompetisi musim ini.
Mason Greenwood menambah lagi empat menit kemudian sebelum Cavani mencetak gol ke-8 dalam tujuh pertandingan di semua kompetisi.
Sementara itu, West Brom terdegradasi pada Minggu setelah The Baggies kalah 3-1 dari Arsenal di Emirates Stadium.
Arsenal memimpin melalui Emile Smith Rowe pada menit ke-29 sebelum Pepe menambahkan enam menit kemudian dengan tendangan yang luar biasa.
The Baggies membalaskan satu gol melalui Costa Pereira pada menit ke-67 tetapi harapan untuk bangkit kembali digagalkan oleh tendangan bebas fantastis Willian pada menit ke-90.
Ditulis oleh Daniel Ademiju Idowu
Leave a comment