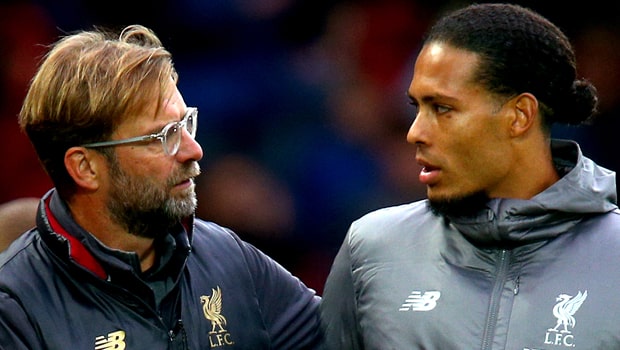 Jurgen Klopp merasa sangat senang pada awal musim pertamanya di Liverpool tetapi dia juga menguatkan diri nya untuk hal-hal yang semakin berat dalam beberapa minggu pertandingan mendatang.
The Reds dengan mudah mengalahkan Southampton dengan tida gol pada babak pertama untuk melanjutkan awal tanpa cela musim ini dengan kemenangan 3-0 di Anfield pada hari Sabtu.
Itu berarti Liverpool telah memenangkan 7 kali pertandingan berturut di semua kompetisi dari awal musim untuk pertama kalinya dalam 28 tahun, hal ini merupakan sesuatu yang istimewa bagi Klopp sendiri.
"Saya tidak tertarik dengan sejarah sebelum pertandingan tetapi sekarang saya menyukainya" Kata bos The Reds".
"Kami akan terus mencoba untuk tetap melanjutkan perjalanan itu tetapi tidak dapat dipercaya apa yang akan terjadi sekarang."
Dalam empat pertandingan berikutnya, Liverpool akan menghadapi Chelsea dua kali, melakukan perjalanan ke Napoli dan kemudian akan menjamu juara Premier League Manchester City. Statistik menjanjikan untuk Tim Klopp.
Mereka telah memenangkan enam pertandingan pertama dari musim top-flight mereka untuk ketiga kalinya dalam sejarah klub. Setelah melakukannya pada tahun 1978-79, berada diurutan pertama dan menjuarai liga divisi pertama, lalu pada tahun 1990-91 mereka berada diurutan kedua.
Liverpool tidak terkalahkan dalam 24 pertandingan liga terkahir mereka di Anfield, memenangkan 16 kali pertandingan, akan tetapi mereka belum berhasil mengulang kembali dalam Sembilan tahun terakhir ini.
Memiliki pra-musim yang bagus merupakan kunci bagi mereka dan Klop tertarik melihat untuk langkah selanjutnya.
"Anak-anak berada dalam kondisi yang baik". Itu akan membantu – kita lihat apakah kita bisa tetap melanjutkannya,"tambahnya.
Virgil van Dijk keluar di babak kedua tetapi itu hanya tindakan pencegahan menurut manajernya.
"Sebelum pertandingan PSG, dia sudah memiliki semacam tulang rusuk yang memar, yang sangat tidak nyaman, dan dia mendapat pukulan lagi di saat itu," kata pemain Jerman itu.
Liverpool terpasang pada odds 2.70 untuk menang pada musim Premier League ini.
Leave a comment