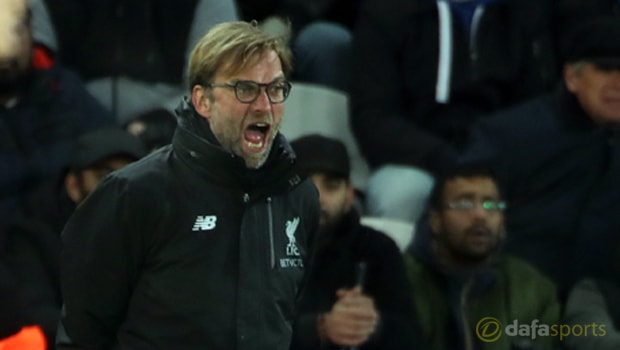 Jurgen Klopp mendesak peningkatan dari para pemainnya di Liverpool, setelah kekalahan menyedihkan 3-1 dari Leicester, hari Senin lalu.
The Reds memasuki laga, menghadapi tim yang baru-baru ini kehilangan pelatihnya, dan merasakan kekuatan penuh balasan Foxes, dengan dua gol Jamie Vardy dan satu gol dari Danny Drinkwater yang membuat perbedaan.
Karena skor hari Senin lalu, Liverpool gagal untuk kembali naik ke ranking slot Liga Champions, dan dengan jarak 14 poin mereka dari juara sementara, Chelsea, impian peraihan gelar mereka tampaknya takkan terwujud.
Walau Liverpool, yang odds-nya 2,00 untuk finish di ranking empat besar, telah tampil bagus saat melawan banyak rivalnya, mereka sering mengecewakan diri sendiri saat melawan tim, yang sedang berjuang untuk bertahan di ranking bawah klasemen.
Kurangnya kecermatan dalam skuad mereka terlihat jelas di Stadion King Power, dan mereka kini sangat diragukan saat Arsenal akan bertandang di Anfield, hari Sabtu mendatang.
Kemenangan The Reds akan terbayar 2,05, odds hasil seri 3,50, dan odds Gunners 3,60. Klopp mengaku dirinya sangat kesal dengan sikap timnya hari Senin lalu, dibenarkannya bahwa kekurangan fokus mereka membuatnya khawatir.
"Kelihatannya seperti kami belum membahas kekuatan Leicester, dan itu benar-benar masalah," kata Klopp ke Sky Sports.
"Kami harus berusaha, itu pasti, dan mencoba untuk tampil lebih bagus di lain waktu.
"Penampilan dari detik pertama tidak cukup bagus, dan begitulah kita kalah di laga sepakbola.
"Tidak ada alasan untuk ini. Saya tidak siap untuk mencari pembenarannya."
Leave a comment