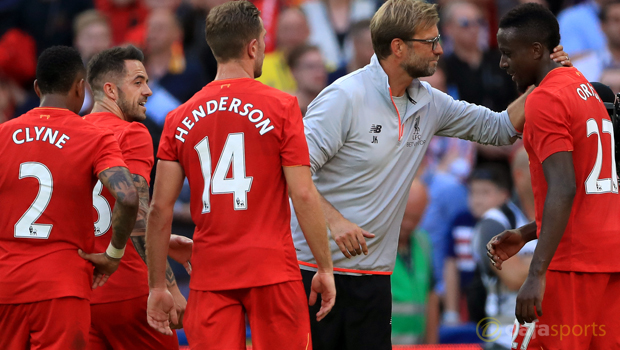 Jurgen Klopp berkata dirinya akan memanfaatkan waktu tambahan untuk berlatih di musim ini, yang memampukannya untuk menciptakan "tim" terbaik.
The Reds gagal untuk melaju ke ranah Eropa musim lalu, sehingga fokus mereka tidak akan teralihkan karena bermain tiga kali seminggu.
Dengan ini, Klopp dapat secara berkala memainkan tim terkuat, yang artinya dia tidak harus selalu merotasi skuadnya, seperti yang ia lakukan hingga akhir musim lalu.
Mengingat betapa sengitnya persaingan di kampanye Liga Premier musim ini, tidak bermain di ranah Eropa dapat memastikan bahwa The Reds akan siap sedia menjelang pekan final.
Terakhir kali mereka tidak berkiprah di ranah internasional, Liverpool finish sebagai juara dua, dan meskipun untuk tercapainya hasil yang sama berkemungkinan kecil, mereka pastinya mengincar ranking empat besar, dan odds mereka untuk mencapainya 2,50.
Pelatih ini percaya bahwa tidak teralihnya fokus timnya akan menguntungkan mereka, karena kurangnya laga yang harus dimainkan akan menghasilkan persaingan sehat untuk slot di tim inti.
"Pada akhirnya, satu-satunya hal positif dari tidak bermain di sepakbola Eropa tahun ini, adalah bahwa kami memiliki lebih banyak waktu untuk berlatih, dan itulah yang harus kami manfaatkan, 100 persen," kata Klopp ke situs resmi klub.
"Itulah alasannya kami perlu menciptakan tim yang sangat kuat, sesuai pengertian terbaik dari kata 'tim'. Kami membutuhkan persaingan.
"Kami memerlukan situasi, dimana pemain mendorong diri sendiri dan satu sama lain untuk setiap posisi, dan agar mereka ingin berada di dalam tim, karena kami memiliki waktu untuk bangkit kembali."
Liverpool akan memulai kampanye mereka hari Minggu mendatang, melawan Arsenal; di laga ini, odds mereka 3,30 untuk menang, odds hasil seri 3,00, dan odds Gunners 2,30.
Leave a comment