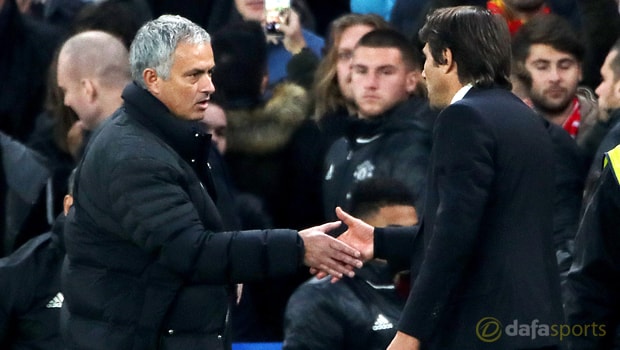 Jose Mourinho mempersembahkan kepada para fans Red Devils, kemenangan Manchester United atas tetangga, Man City, pada Piala Liga hari Rabu lalu.
Pelatih Old Trafford ini mengucapkan terima kasih kepada para supporter atas dukungan keras mereka pada tim, selepas kekalahan 4-0 dari klub lamanya, Chelsea, hari Minggu lalu di Stamford Bridge.
Mourinho memainkan tim yang kuat melawan skuad Pep Guadiola, dan diakuinya bahwa dia telah mengubah rencananya setelah kalah telak dari Chelsea.
Juan Mata mencetak gol satu-satunya gol, saat MU menyudutkan City, dan Mourinho senang telah menghapus duka lara setelahnya.
"We are obviously happy because, in the last week when everything has gone against us, the fans have felt deeply the negative results and today was a good chance to clean that feeling," he said.
"Jelas saja kami senang, karena dalam seminggu terakhir, saat peruntungan kami tidak bagus, para fans sangat merasakan hasil-hasil negatifnya, dan hari ini kesempatan yang bagus untuk menghapus perasaan itu," katanya.
"Kemenangan atas Manchester City memberikan semua perasaan yang lebih baik, dan saya sangat senang bagi para pemain dan fans."
Mourinho hanya membuat empat perubahan pada line-up starting-nya dari kekalahan hari Minggu lalu, dibanding dengan penyesuaian oleh Guardiola, dari tim yang seri dengan Southampton.
Kekalahan telak dari Chelsea berpengaruh pada seleksi tim, kata Mourinho. "Iya. [Sebelum hari Minggu] Kami mendapatkan serangkaian hasil yang bagus – dalam tujuh laga terakhir, kami kalah satu – jadi, hari Minggu lalu merupakan kekalahan besar, dalam segi skor, yang tidak layak bagi sejarah klub ini," tambahnya.
Imbalan Man United untuk menyingkirkan City, adalah laga kandang melawan West Ham, di babak delapan besar bulan depan. Sementara itu, Guardiola telah gagal untuk menang dalam enam laga, pertama kalinya dalam karirnya sebagai pelatih.
Odds Man United 6,00 untuk menang 3-0 atas Burnley di laga Liga Premier, hari Minggu mendatang.
Leave a comment