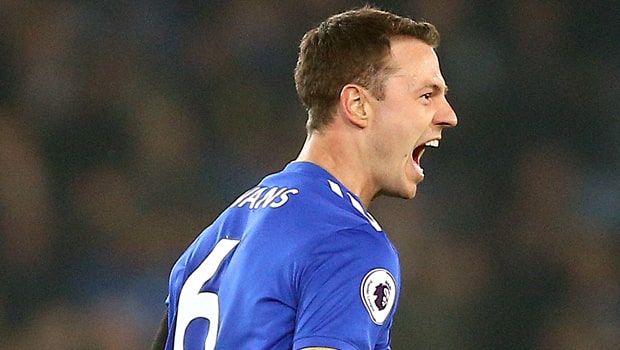 Bek Leicester City Jonny Evans menegaskan timnya perlu belajar untuk lebih memperhatikan sekitar di bawah pelatih baru Brendan Rodgers.
The Foxes baru menang satu kali dari lima pertandingan terakhir mereka di Liga Premier, walaupun mereka masih menempati posisi ke-11 di klasemen.
Rodgers menonton timnya dari tribun saat mereka mengalahkan Brighton, tetapi mereka kalah dari Watford dalam pertandingan resmi pertamanya sebagai pelatih
Mantan manajer Celtic ini menggunakan formasi dengan 3 pemain bertahan dalam pertandingan melawan The Hornets dan Evans yakin para pemainnya akan segera beradaptasi dan meningkat di bawah pengawasannya.
Dia mengatakan kepada Daily Mirror: "Saya sudah lama menjadi pengagum pekerjaan manajer baru – dia telah melakukan hal-hal besar di klub tempat dia bekerja sebelumnya, jadi senang melihat dia datang ke klub kami.
"Saya pikir semua orang sangat bersemangat untuk bekerja dengan Brendan Rodgers dan melihat apa yang bisa dia berikan kepada kita sebagai individu dan sebagai tim. Dia adalah manajer dengan reputasi yang baik dan kedatangannya telah memberikan semangat kepada semua orang.
Menurut saya, dia ingin pemain yang sangat cepat di lini serang – di klub,kami memiliki pemain seperti itu dan saya harap dia bisa memberikan struktur pada tim, dan keyakinan, bahwa kita bisa menyebabkan masalah tim dengan cara itu."
Kami telah berbicara tentang memperhatikan sekitar dalam permainan karena kami kebobolan di menit awal dan tepat pada saat melawan Watford.
"Dia akan membuat kita lebih memperhatikan sekitar karena kita memiliki bakat hebat. Kita baru saja belajar cara mengelola permainan sedikit lebih baik."
Leicester selanjutnya beraksi melawan Fulham dan mereka di berikan odds 1,62 untuk menang, dengan hasil imbang odds nya 4,00, sementara Fulham dihargai dengan odds 5,50 untuk mendapatkan 3 poin.
Leave a comment