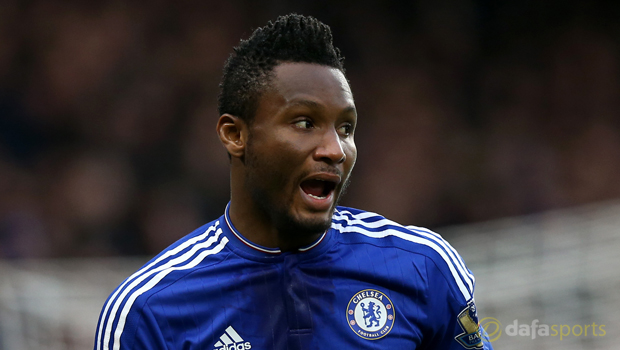 John Obi Likel berkata bahwa Chelsea masih mengincar kemenangan titel Liga Premier musim ini, walaupun sejauh ini performa mereka naik-turun.
The Blues, yang odds-nya 17,00 untuk menjuarai klasemen, mengawali kampanye dengan hebat dibawah pelatih baru, Antonio Conte, walaupun kekalahan, dari Liverpool dan Arsenal di Liga Premier, menurunkan momentum mereka.
Namun, kemenangan atas Hull sebelum jeda internasional telah mengembalikan mereka ke jalan yang benar, sebelum laga kandang melawan Leicester hari Sabtu mendatang. Odds Chelsea 1,60 untuk memenangkan laga, odds hasil seri 4,20, dan odds Foxes 5,50.
Mikel masih belum tampil di musim ini, setelah diberikan tambahan waktu rehat, karena partisipasinya di Olimpiade dengan Nigeria.
Pemain berusia 29 tahun ini mengakui bahwa sejauh ini, skuad senang dengan bimbingan Conte, memuji caranya menangani pemainnya.
Meski mereka diragukan, Mikel berkata The Blues masih percaya mereka bisa memenangkan trofi musim ini, dan menurutnya, bukannya tidak mungkin bagi mereka untuk mengejar gelar tersebut.
"Saya hanya dapat membayangkan Chelsea memenangkan piala dengan mereka, dan mudah-mudahan kami dapat mencapainya," katanya ke Goal.
"Musim ini akan menjadi sangat menarik, karena Manchester City, Arsenal, Liverpool, Everton – mereka semua telah menghabiskan banyak uang, dan akan jadi sangat sulit.
"Pelatih tahu apa yang ia inginkan, kami mem-backing-nya, kami mendukungnya sebagai pemain, dan kami harus sejalan dengannya, jadi saya kira semuanya tak sabar menanti musim ini.
"Di akhir musim, kami ingin berada di puncaknya dan, jika kami bisa memenangkannya, kenapa tidak [mencobanya]?"
Leave a comment