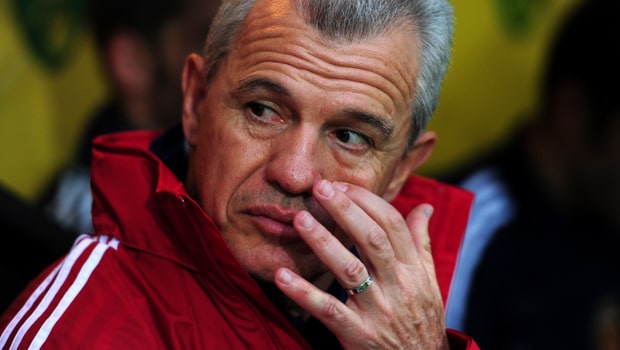 Kepala pelatih Mesir Javier Aguirre merasa timnya harus dianggap sebagai favorit untuk memenangkan Piala Afrika musim panas ini.
The Pharaohs adalah tim yang paling sukses dalam sejarah kompetisi, mengklaim gelar ketujuh mereka kembali pada tahun 2010, sementara mereka selesai sebagai runner up ketika kompetisi terakhir diadakan di Gabon dua tahun lalu.
Mesir akan menjadi tuan rumah turnamen kali ini dan Aguirre, yang menggantikan Hector Cuper sebagai manajer setelah Piala Dunia tahun lalu, merasakan keuntungan di rumah, ditambah dengan memiliki bintang Liverpool Mohamed Salah di peringkat mereka, berarti timnya harus dianggap sebagai favorit AFCON.
"Kami adalah favorit untuk memenangkan gelar AFCON 2019," kata Aguirre kepada Time Sports.
"Kami [Mesir] akan selalu bermain di rumah karena kami adalah tuan rumah turnamen. Kami juga memiliki Mohamed Salah, yang merupakan pemain terbaik di Afrika."
Mesir akan menghadapi DR Kongo, Uganda, dan Zimbabwe di Grup A di final, yang telah diperluas dari 16 menjadi 24 tim untuk pertama kalinya.
Sisi Aguirre dihargai 5,00 untuk terus dan memenangkan turnamen dan mereka akan mencari untuk meletakkan penanda ketika mereka melawan Zimbabwe dalam pertandingan pembukaan turnamen di Kairo pada 21 Juni.
Namun, itu tentu tidak akan menjadi kesimpulan bahwa the Pharaohs akan pergi jauh-jauh di rumah , karena mereka hanya tim peringkat kedelapan tertinggi di turnamen – dengan saingan grup DR Kongo saat ini duduk 11 tempat di atas mereka dalam klasemen.
Leave a comment