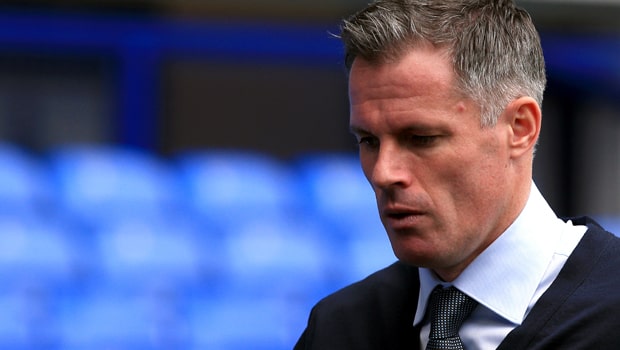 Mantan Pemain bertahan Liverpool Jamie Carragher merasa Jurgen klopp sudah megembalikan tim nya dari performa yang buruk pada musim sebelunya dan saat ini memiliki pertahanan yang bisa di andalkan untuk memengkan pertandingan yang berat.
The Reds menunjukkan permainan menyerang yang luar biasa pada musim sebelumnya dan mencapai final Liga champion tapi mereka tetap memiliki kelemahan dalam permainan bertahan, baik di permainan domestik maupun di Eropa.
Pengaruh kedatangan Virgil Van Dijk dari Southampton pada Januari sangat siginifikan dengan pembelanjaan oleh Klopp sebesar £70juta untuk memborng penjaga gawang Brasil tersebut dari Roma pada musim panas.
The Reds hanya kebobolan 5 gol pada liga sejauh ini – yang paling sedikit dari sejarah pertandingan mereka setelah bermain 13 pertandingan di liga Premier.
Carragher percaya bahwa metode permainan bertahan tersebut akan sangat bagus untuk jangka waktu yang panjang.
"Sangat menarik sekali melihat Liverpool akan memulai bermain seperti musim lalu," katanya kepada Sky sports.
"Akan tetapi , akan terlihat adanya sedikit perbedaan pada performa Liverpool pada musim ini.
"Jangan lupa bahwa tidak adanya Phillippe Countinho. Alex Oxlade-Chamberlein yang membawa permainan bagus dari lapangan tengah. Ketiga pemain depan tersebut sedang bermain pada piala dunia. Saat ini yang di miliki adalah Virgil Van Dijk sebagai penjaga gawang."
Permainan bola tetap menjadi pusat kesuksesan di Liverpool tapi Carragher merasa Klopp sudah mempelajari permainan dari Liverpool dengan penampilan mereka pada Liga Eropa di bawah Gerard Houllier dan Rafael Benitez- tim di mana Carragher bermain.
"Musim sebelumnya saya merasa ti mini memainkan strategi yang belum pernah di perlihatkan. Namun sebenarnya mereka hanya kembali sedikit ke masa pelatihan Benitez dan Houllier." tambahnya.
"Mereka mungkin sedikit lebih agresif dari kami dan mereka sebenarnya bisa mengandalkan pertahanan untuk memenagkan pertandingan."
Liverpool di berikan odds 3.20 untuk menang dari Paris ST Germain pada hari rabu. Favorit PSG sebagai pemenanga dengan ods 2.15 dan seri dengan odds 3.80.
Leave a comment