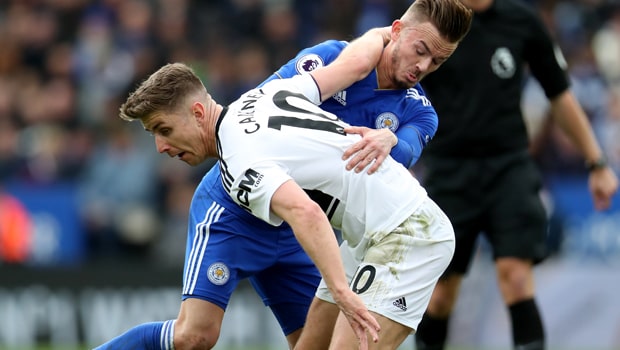 Gelandang Leicester City James Maddison menegaskan ada faktor perasaan baik di sekitar klub sejak Brendan Rodgers tiba di Stadion King Power.
Rodgers tiba di akhir Februari tetapi kalah pada pertandingan pertamanya saat melawan Watford pada 3 Maret.
Namun, The Foxes merespons dengan sukses 3-1 atas Fulham pekan lalu dan Leicester kini sedang mengincar posisi 10 besar.
Tim asuhan Rodgers akan bertandang ke Burnley pada hari Sabtu dan kemenangan beruntun dapat membuat mereka naik di atas West Ham United dalam tabel.
Maddison meraih sebuah bantuan melawan Fulham dan mantan pemain Norwich itu mengakui skuadnya penuh percaya diri saat ini.
"Kami ingin permainan berikutnya datang secepat mungkin, terutama setelah kinerja yang baik," katanya kepada LCFC TV.
"Kami akan pulih, kami akan beristirahat dan kami akan kembali ke pelatihan lagi.
"Semakin banyak kita bekerja dengan pelatih di lapangan, semakin kita akan melihat gayanya dan filosofinya mulai berlaku di lapangan.
Kami menantikan hal itu dan ada faktor perasaan baik yang nyata di sekitar Klub saat ini, jadi semoga ini pertanda akan datang."
Maddison, selama musim debutnya di Liga Premier, kini telah memainkan peran dalam 11 gol untuk The Foxes, mencetak lima gol dan membantu enam lainnya.
Dia akan berharap untuk memainkan perannya dalam pertandingan hari Sabtu, di mana Leicester adalah 2,40 favorit. Burnley 3,10 untuk memenangkan permainan, sedangkan seri 3,25.
Leave a comment