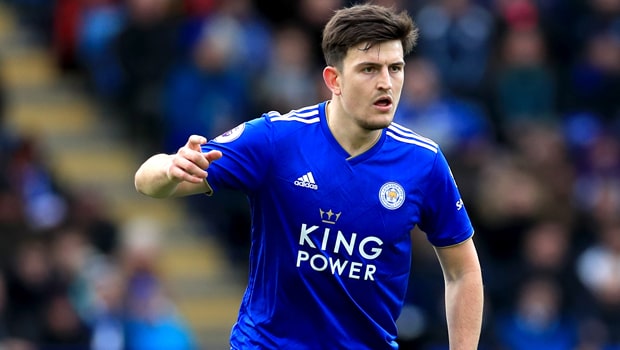 Harry Maguire mengatakan bahwa Leicester City masih tim papan atas dan mereka harus menentukan target mereka untuk memenangkan lebih banyak gelar juara.
The Foxes membuat kegemparan pada sepakbola Inggris, ketika mereka berhasil menjuarai liga pada musim 2015-16. Musim lalu mereka bermain di liga Champions setelah kesuksesan mereka tersebut, akan tetapi saat ini tantangan lebih berat.
Manajer Claude Puel dalam tekanan karena performa mereka, walaupun tampil menawan saat menghadapi beberapa tim besar di liga, saat ini Leicester terpuruk di papan bawah setelah hanya mengumpulkan 4 poin dari kemungkinan 18 poin yang bisa didapatkan di tahun 2019 sejauh ini.
Skuad mereka adalah salah satu yang termuda di Premier League, dan saat ini mereka sedang membangun lapangan latihan senilai 100 Juta Euro. Pemain bertahan tim nasional Inggris Maguire merasa bahwa saat ini adalah saat yang menyenangkan untuk menjadi pemain Leicester.
"ini adalah klub yang hebat, klub yang saat ini sedang berkembang dan bersinar," kata Maguire
"saya masih yakin kami akan berkembang. "Kami dapat mengincar delapan besar, tujuh besar, dan tentunya kami harus mulai untuk mulai bersaing di kompetisi lainnya. Mencapai final dan mungkin memenangkan sejumlah gelar – saya rasa itulah yang harus kita capai."
Setelah berkemband dari bintang Divisi satu menjadi semi finalis piala dunia dalam empat tahun, Maguire menyadari bahwa Leicester telah berperan penting dalam karir nya.
"Leicester telah memberikan saya peran besar untuk bermain di piala dunia, jika bukan karena mereka, mungkin saya tidak akan bisa melakukan itu," katanya
"Saat ini saya maju selangkah demi selangkah dan berkonsentrasi di setiap pertandingan dan melihat sampai sejauh mana ini akan membawa saya. "Seperti yang telah saya katakana, Leicester adalah tim papan atas dan kita akan lihat sampai sejauh mana mereka dan saya akan melangkah."
Leicester ada pada odds 2.30 untuk memangkan pertandingan berikutnya di kandang melawan Crystal Palace pada 23 Februari. The Eagles mendapatkan odds 3.40 untuk pertandingan di Stadion King Power tersebut, sementara hasil imbang berada pada odds 3.40.
Leave a comment