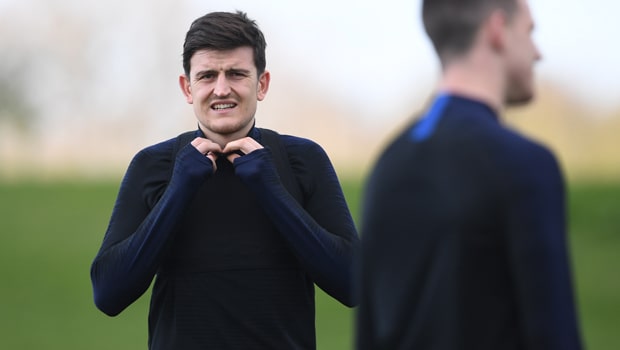 Bintang Leicester, Harry Maguire, menepis perkataan Matej Vydra sebelum dia mengalahkan Republik Ceko 5-0.
Striker Burnley Vydra menyatakan Maguire adalah mata rantai yang lemah di tim Inggris dalam persiapan pertandingan.
Maguire memulai di pertahanan Inggris pada Jumat malam ketika The Three Lions memastikan kemenangan 5-0 yang meyakinkan, sementara Vydra bangkit dari bangku cadangan pada awal babak kedua untuk Ceko.
"Jelas saya suka pembuktian di atas lapangan," kata Maguire kepada talkSPORT.
"5-0 dan tanpa gol, jadi jika itu seseorang yang saya hormati atau terpandang maka mungkin saya akan mengambil langkah mundur sedikit.
"Tetapi bagi seseorang yang memulai permainan di bangku cadangan, sungguh sungguh luar biasa!" Untuk mengatakannya setelah kami baru saja kembali dari semifinal Piala Dunia.
"Aku hanya akan berbicara di atas lapangan dan jika dia ingin berteriak-teriak sebelumnya maka aku akan membiarkan dia melakukan itu."
Inggris menuju ke Montenegro pada hari Senin ketika mereka melanjutkan upaya mereka untuk lolos ke Euro 2020 dan 1.40 untuk menang, atau 34.00 untuk mengklaim kesuksesan 5-0 lagi.
Leicester akan menghadapi Bournemouth di babak selanjutnya di Liga Premier setelah jeda internasional dan berada di 1.83 untuk mengklaim ketiga poin. The Cherries dukunga pada 4.33 dan imbang 3.75.
Leave a comment