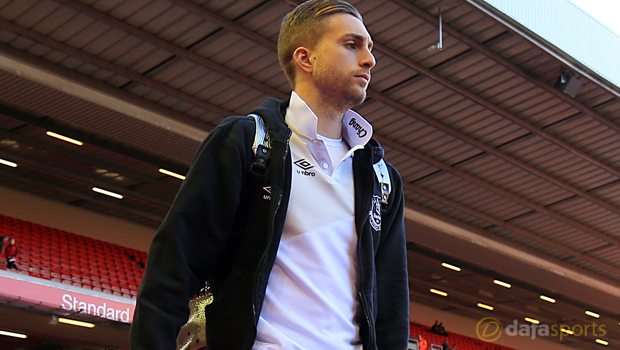 Gerard Deulofeu mengakui ia tidak bisa menunggu untuk musim baru dimulai setelah masalah Everton dalam kampanye baru-baru ini.
Setelah sukses 2013-14 mantra pinjaman dengan The Toffees, pemain sayap itu kembali secara permanen Juli lalu dan membuat awal yang cerah untuk hidup kembali di Merseyside.
Namun, seperti banyak dari rekan-rekannya, ia berjuang di kali untuk mengulang nya dari pada bagian tengah musim dan tertinggal Aaron Lennon di urutan kekuasaan.
Deulofeu tidak terkesan ketika diberi kesempatan menjelang akhir kampanye dan telah bekerja keras untuk memastikan ia siap untuk memulai musim baru.
Kepergian bos Roberto Martinez dan investasi segar Farhad Moshiri berarti itu bisa menjadi musim panas yang sibuk untuk The Toffees di pasar transfer.
Ronald Koeman secara luas diperkirakan akan mengambil alih di ruang istirahat di Goodison Park dan akan berharap untuk memandu Everton ke posisi yang lebih baik, setelah hanya mengelola untuk menyelesaikan 11 musim ini.
Deulofeu mengakui dia tidak sabar untuk kembali ke pelatihan dan yakin timnya akan mampu mendorong untuk tempat Eropa.
"Saya berharap musim depan jauh lebih baik daripada satu ini," katanya kepada Liverpool Echo.
"Saya bekerja keras selama dua minggu sebelum tanggal 15 Mei ketika musim selesai.
Tapi Everton telah memberikan saya sebuah rencana untuk musim panas saya dan saya akan melakukan rencana tersebut. Saya seorang profesional.
"Saya sangat bersemangat untuk memulai pra-musim. Saya berharap tahun depan jauh lebih baik dan Everton tinggal di dekat puncak klasemen. "
Everton saat ini 17,00 untuk finis di empat besar dan 151.00 untuk memenangkan 2016-17 gelar Premier League.
Leave a comment