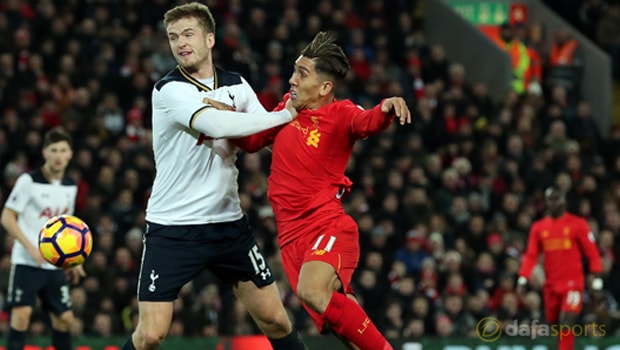 Menurut Eric Dier, Tottenham belum putus harapan untuk menjuarai Liga Premier, walau mereka tertinggal 10 poin dari Chelsea.
Spurs kalah 2-0 dari Liverpool, hari Sabtu lalu, kemudian kalah dair Blues, dan jatuh ke ranking tiga berkat kemenangan Manchester City atas Bournemouth.
Dengan tersisa 13 laga untuk tim Mauricio Pochettino, mereka tampaknya kekurangan peluang dan mungkin akan terpaksa untuk memfokuskan kinerja mereka di ranah lain.
Pada hari Kamis, mereka akan bertandang ke Belgia untuk melawan Gent di Liga Europa; di pertandingan ini, odds mereka 1,83 untuk menang, odds hasil seri 3,60, dan odds tim tuan rumah 4,50.
Lalu, hari Minggu nanti, mereka akan bertandang ke tim Kejuaraan, Fulham, pada Piala FA; di kompetisi ini, odds mereka 7,00 untuk pertama kalinya menang sejak tahun 1991.
Meski dengan peluang Spurs untuk meraih piala, Liga Premier tetaplah kompetisi utama mereka, dan finish di ranking empat besar itu vital bagi mereka untuk menarik perhatian pemain baru, dalam usahanya untuk meraih gelar di musim depan.
Dier sungguh tidak akan mengesampingkan kampanye ini, dan ia bersikeras bahwa telah terjadi hal-hal yang lebih tak terduga daripada timnya mengurangi selisih poin dengan Chelsea, yang terlihat dominan.
Bintang Inggris ini berkata bahwa mereka akan terus berusaha keras hingga akhir musim ini, walaupun diakuinya bahwa peluang mereka kecil.
"You never know in the Premier League, obviously Chelsea are doing very well and are in a good position, but you can never say never," Dier said.
"Liga Premier tidak bisa diprediksi, jelas Chelsea sedang sukses dan berada di posisi yang bagus, tapi kita nggak boleh patah semangat," kata Dier.
"Kami selalu mengatakan bahwa kami akan berusaha maksimal di kompetisi ini, jadi siapa tahu yang terjadi nanti. Ini akan jadi sangat menantang."
Leave a comment