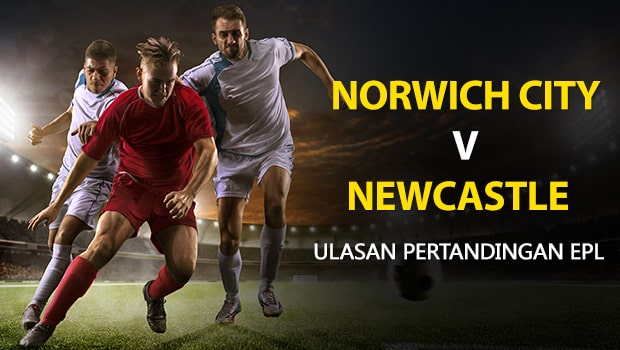 Carrow Road adalah tempat dimana Norwich City dan Newcastle United bertemu Sabtu ini dalam aksi Liga Premier. Kedua belah pihak memasuki akhir pekan ini setelah kekalahan di Minggu 1.
Mari kita lihat lebih dekat di mana nilainya berada dalam pertarungan ini.
Odds Dafabet
Team to Win (Waktu Reguler)
Kota Norwich: 2.22
Draw: 3.46
Newcastle United: 3.44
Spread
Kota Norwich -0.5: 2.26
Newcastle United +0.5: 1.72
Total
Over 2,5: 1,98
Under 2.5: 1.92
Yang Harus Diperhatikan
Taruhan Seri : Peluangnya mengindikasikan ada peluang sekitar 29 persen pertandingan akhir pekan ini berakhir seri. Itu terjadi pada 22 persen sims AccuScore, menunjukkan tidak ada nilai tambah pada pilihan.
Skor yang diproyeksikan adalah 2,11 – 1,02, mendukung Norwich City.
6 Terakhir: Kembali ke musim panas dan akhir musim lalu, Norwich memiliki 1 kekalahan, 2 kemenangan dan 3 hasil imbang secara keseluruhan dalam enam terakhir. Mereka membuka musim ini dengan kehilangan jalan 4-1 vs Liverpool. Newcastle, dalam rentang yang sama, memiliki 3 kekalahan, 2 kemenangan dan 1 hasil imbang secara keseluruhan. Mereka unggul 1-0 di kandang melawan Arsenal akhir pekan lalu.
Head to Head: Kedua belah pihak terakhir kali bertanding dalam aksi Liga Premier pada 2016 ketika Norwich City menang, 3-2. Mereka terakhir bermain di kompetisi apa pun (Kejuaraan Liga) pada 2017, berakhir dengan hasil imbang 2-2.
Harapan Rendah: Menuju musim ini, benar-benar belum ada harapan untuk Newcastle. Manajer baru Steve Bruce diminta untuk memperbaiki kapal yang tidak memiliki cukup bakat berkualitas untuk bersaing setiap minggu. Mereka selesai musim lalu No. 13; semua tanda menunjukkan penyelesaian yang lebih buruk di 2019-2020. Satu-satunya secercah harapan adalah di Joelinton; satu-satunya hal yang membuat penggemar Newcastle bersemangat.
Bertaruh pada Total: tren panas bintang 3 pilih di sini dari AccuScore. OVER mencapai sekitar 60 persen simulasi, dibandingkan dengan peluang 50,5 persen yang ditawarkan buku lepas pantai.
Pemain yang Disoroti
Joelinton memiliki peluang 24 persen untuk menjaringkan bola bagi Newcastle. Joelinton rata-rata mencetak 2,02 keseluruhan per sim, 0,81 tembakan ke gawang per dan 0,28 gol per sim.
Untuk Kota Norwich, kita akan melihat Teemu Pukki. Dia hampir memiliki peluang 59 persen untuk mencetak gol, rata-rata 3,36 tembakan secara keseluruhan per sim, 1,37 tembakan ke gawang per dan 0,88 gol per sim.
Pilihan Analis
Kota Norwich -0.5
Kemungkinan menunjukkan ada 44 persen peluang Norwich City memenangkan pertarungan ini dalam regulasi. Itu terjadi dalam 61 persen simulasi, menunjukkan beberapa kepercayaan tambahan pada Fox.
Leave a comment